You know that sinking feeling you get when you see a credit union in the news facing a highly public crisis, like the recent VyStar system outage or Public Employees Credit Union data breach? How it keeps you up at night wondering how your institution would handle the situation? Imagining what you would say and do? And how you would respond to angry customers or anxious employees?
Worrying that a crisis situation might happen in your credit union or just hoping it won't is not an effective strategy. Smart institutions understand it's not if a crisis will happen to them but when; and they start preparing.
Credit Unions Show Up Strong in a Crisis
Credit unions are known for stepping up in a crisis. In fact, the Federal Credit Union Act was enacted in response to the failure of banks during the Great Depression. Most recently, credit unions helped members through the pandemic by making critical loans available to businesses and families.
Consistently being there for members creates a strong base of trust, which is incredibly important when the stakes are highest. According to Jim Nussle, president/CEO of CUNA, "Membership grew 10 times worse than US population growth in the year ending June 2021 … credit unions continue to be at their best when things are at their." This reputation for the credit union industry provides a valuable foundation for individual institutions facing specific challenges or a crisis. That foundation, coupled with a solid crisis communication plan, will help businesses be set up to quickly respond and recover in a crisis.
Have a Plan and Be Ready to Act – Fast
The clock starts ticking the moment a crisis occurs, making speed an essential element of a successful crisis response plan. Experts agree that 15 minutes to a max of one hour is all organizations have to address a breaking crisis, especially when information is spreading on social media channels.
Customers put a tremendous amount of trust in credit unions to manage highly sensitive personal information and hold responsibility for their money. This makes it even more critical for leaders in the financial industry to respond quickly and with clear, factual information when a crisis strikes.
It's crucial to have a crisis plan in place that:
Identifies and outlines key risks and high-potential crisis scenarios: Explore each situation to clearly identify the events that would trigger a crisis response for your organization. These could include workplace safety incidents, a data breach, system outage, cybersecurity attack or lawsuit.
Define roles and responsibilities: The crisis plan should include a designated leader and cross-functional team that has the responsibility for the initial response, communication strategy, and involvement of other team members and third-party consultants. Be sure to establish a chain of command and agree on approval processes in advance.
Includes communication materials and approach: Prepare templated communications materials that can easily be customized based on the situation and define the preferred communication channels for each audience in advance.
Establishes a monitoring plan: Have a news and social media monitoring plan and process in place so your credit union can best understand the issue, listen to/participate in online conversations and establish the best way to interact with stakeholders.
The Risks of a Slow Response
When organizations are slow to respond to a crisis situation, it creates risk for the business and member relationships. Instead of spending valuable time during a crisis trying to create and agree on a response plan, use that time to activate your crisis plan so you can respond quickly and confidently.
Taking too long to respond in a crisis can:
Lead stakeholders to make incorrect assumptions due to lack of information;
Escalate emotions such as anxiety, uncertainty, frustration and fear;
Damage trust and loyalty;
Circulate rumors and speculation; and
Create confusion and distraction among employees.
Remember to Communicate With Your Employees
Sometimes organizations are so focused on customers and other external stakeholders during a crisis they unintentionally forget about another crucial audience: their employees. Employees also experience the worry, insecurity and stress created by a crisis. Many times, on top of those feelings, they're working hard behind the scenes to help manage the crisis response.
Credit unions can support employees by providing timely and frequent communication and updates from leadership, answering questions to keep them informed, having managers check in with employees one-on-one, and asking for employee input. Take time to listen and understand how employees are feeling to guide ongoing communication. And weave gratitude and appreciation into messages to recognize employee contributions and support during a difficult time.
Prepare Your Leaders
Strong leadership during times of crisis is essential, particularly because emotions in these situations can run high. While garnering trust and avoiding misinformation requires leaders to deliver clear, factual and straightforward messages, facts alone are not enough. A leader's response should also be warm and genuine. It should also reinforce the credit union's purpose or mission and supporting values.
Leaders should be prepared to respond, communicate, and connect using strong emotional intelligence during a crisis. They need to project calm, confidence and clarity. This may not be a natural style for every leader, but it is a skill that anyone can develop and hone with coaching and practice. Acknowledging the emotional toll a crisis can take on people and demonstrating empathy through words and action will make a big impact.
When credit unions respond to crisis situations in a way that aligns with their values, demonstrates empathy and includes clear, consistent communication, they will be well positioned to maintain business continuity and successfully recover.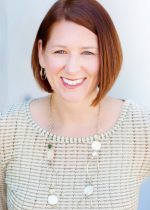 Ayme Zemke is a certified crisis communication leader and serves as EVP, client service for Beehive Strategic Communication in St. Paul, Minn.