ACME, Dad. — How do you keep a farm operating for hundreds of years? Learning to bottling milk, to cut a maze into 10 acres of corn and to change pasture methods. Just keep Facebook in the loop too.
Whoa Nellie Dairy, also known as the Brown Farm, in Acme, Pennsylvania, started in the 1700s and is in its eighth generation of ownership.
Ben Brown purchased the 200 cows and equipment from his parents six years ago, and he's working on getting a loan to purchase the 500 acres of land next year.
When Brown took over, he began bottling some of the farm's milk in response to the falling milk price.
"As soon as we took over, it dropped and it stayed down for like five years, and I was like, 'What are we going to do?'" Brown said. "That's why we started bottling milk."
When COVID-19 came and his processor told him to dump, Brown stopped shipping completely and started bottling all of the farm's milk.
After seeing limits on the amount of milk that families could purchase from grocery stores and not liking to see waste, the Browns posted on Facebook that they wouldn't dump their milk.
People from as far away as California offered to donate to the farm, but Brown had a different goal in mind.
"We don't want people's money. We just want people to realize they don't have to dump their milk," he recalls saying.
Now the Browns bottle all of the product from the 50 cows they milk, and it is creamline milk, meaning it is unhomogenized. The family also sells raw milk and chocolate milk.
Brown attributes his success to rotating pastures every two days. The method allows two weeks of regrowth before the cattle return.
"I've seen a big difference in the cows," Brown said. "I like it. They're so clean. They're happier. They're healthier not stuck in a barn."
One thing has stayed the same since Brown's parents ran the farm. The family still milks in a 13-stall stanchion barn that was built in 1875.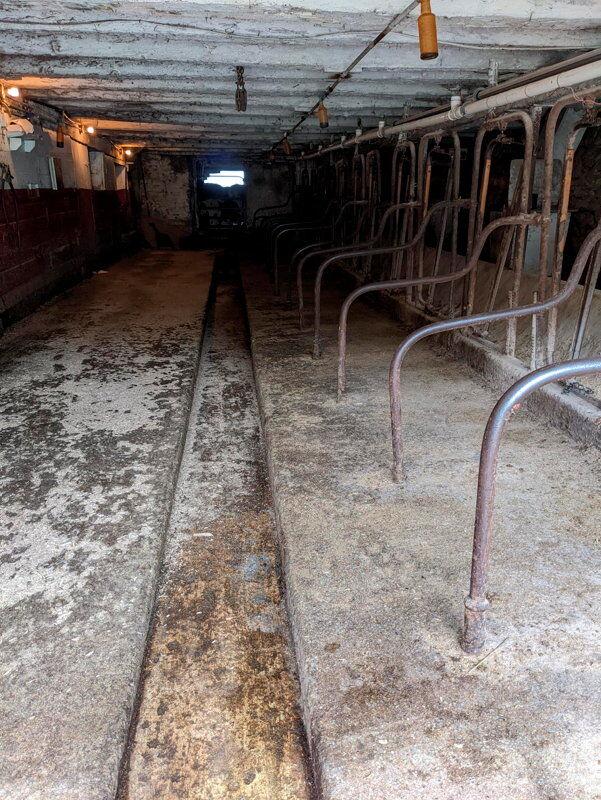 Around the time Brown started bottling, he also opened a farm store, which was named Whoa Nellie after his now-9-year-old daughter. The name started as a joke between Ben and his brother, but it stuck.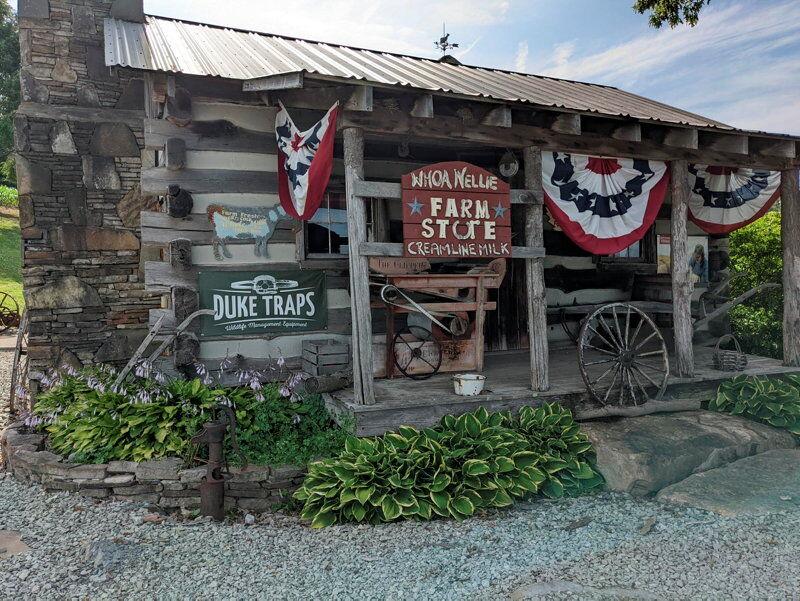 The store is open Tuesdays, Fridays and Saturdays. There the family sells its milk, beef from the farm's cattle and other local products.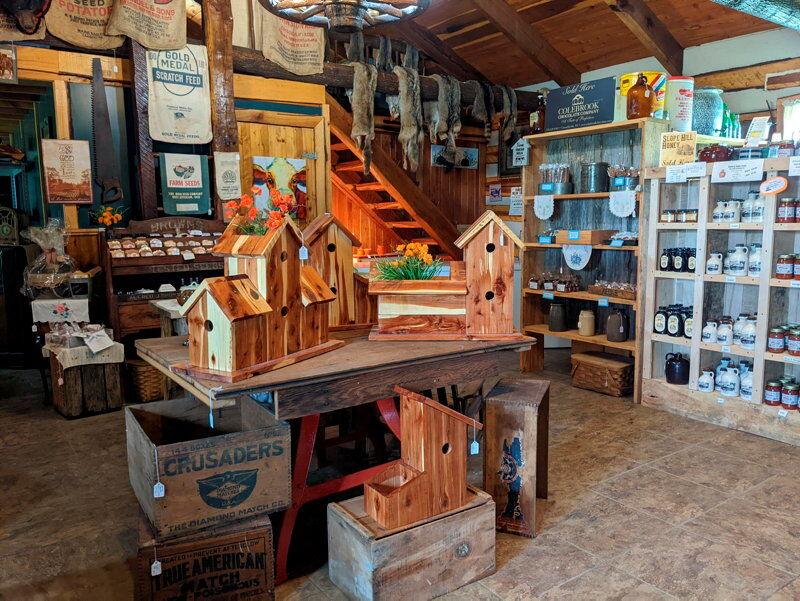 Whoa Nellie milk is also available in 14 grocery stores within a 30-mile radius. With the business' growth in the last few years, the Browns have hired a driver to make daily deliveries.
In 2019, Whoa Nellie's chocolate milk was featured in an ABC 27 News segment with world traveler and chocolate milk blogger Perry James. After teaching the news anchors about how he picks his favorite milks and all participants taking samples, James said that Whoa Nellie was his favorite chocolate milk in America.
Whoa Nellie milk is not available in Pittsburgh, an hour's drive away, but Brown said a lot of visitors come from the city to see the farm. He's found creamline milk especially appeals to farm-to-table consumers.
Possibly another piece of the milk's success is that Brown Farm has added Jerseys. Brown's parents owned the farm and had registered Holsteins.
Brown said he doesn't focus on breeding for certain characteristics; he just uses bulls that he likes.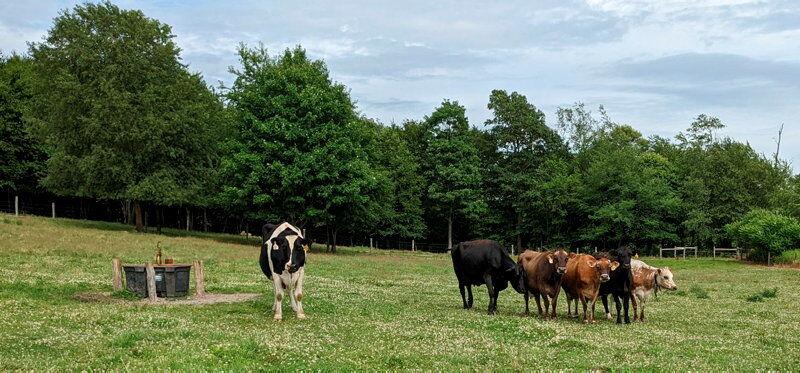 Though Brown said the two-day rotational pasture method has cut his feed costs, he still grows corn for silage and shelling, selling what he doesn't use. He also raises soybeans that he sells to the mill.
Brown also started a corn maze six years ago as a way to draw attention to the farm's milk.
"If you can get people here, they're going to know you're here, and it's bringing people from all over, from different states to come in just to do it," Brown said.
The Browns cut a new maze pattern into a 10-acre field in mid- to late June. Last year, they made an American flag with the words, "Whoa Nellie American Made." This year, they're going to have a Charlie Brown-themed maze.
The maze is open Saturdays and Sundays in late September through October.
To spread the word about the farm and its activities, such as the corn maze, the Brown family turned to Facebook. Ben's wife, Mary Beth, built up the page before she died of cancer in December.
Now, when the Browns boosts a post on their page, they tend to get around 80,000 views in two days, Ben said.
Whoa Nellie and the Brown Farm primarily market on Facebook, but Ben and Mary Beth's 12-year-old son, Anthony, is also starting a YouTube channel named Whoa Nellie Dairy.
He shares videos from around the farm, teaching people about various farm operations. He also includes plenty of clips featuring the farm's baby animals.
Finding success with the corn maze, Brown added horse-drawn carriages rides and hay rides to the festivities. He estimates that the farm receives at least 1,000 guests per weekend during maze season.
The family has also started selling animal traps and pellets. After losing too many calves to coyotes, Brown started trapping, and he sells the furs of what he catches.
The traps Brown prefers were hard to find, so he started selling those in the store for other people in the area too.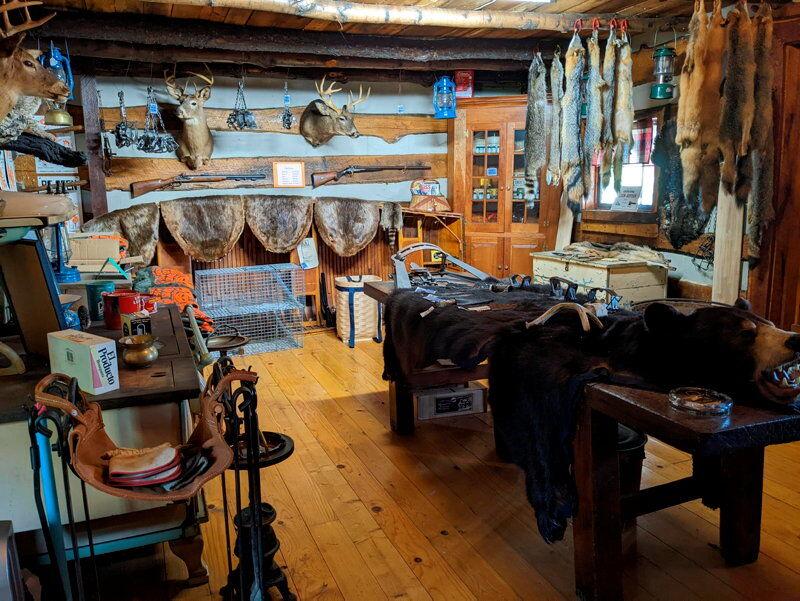 "The more you do, the more people are going to come," he said.
.