DESIGN DISPATCH
Our daily look at the world through the lens of design.
BY THE EDITORS
August 11, 2022
The Design Dispatch offers expertly written and essential news from the design world crafted by our dedicated team. Think of it as your cheat sheet for the day in design delivered to your inbox before you've had your coffee. Subscribe now.
Have a news story our readers need to see? Submit it here
An Ecuadorian Chef's Eco-Regenerative Cuisine Comes to Quito
With a passionate dedication to agroforestry and sustainable tourism, Rodrigo Pacheco's cause-based gastronomy has catapulted him into the ranks of the world's most consequential and forward-looking chefs. On the coast in Manabí, the former contestant on Netflix's Final Table has spent more than a decade transforming a degraded ecosystem into an edible jungle that fuels his bucket-list restaurant, Bocavaldiviain collaboration with the neighboring eco-retreat Tanusas.
Now he's bringing his ideals to the capital, Quito. foresta acts as an annex to Bocavaldivia, equal parts dining room and educational space. With the help of architect Felipe Escudero, the restaurant in the city's La Floresta neighborhood—which is undergoing a revival thanks to endeavors such as Escudero's restoration of the Quito Contemporary Art Museum—is equipped with a transparent roof that connects patrons with the outdoors and an open-format interior where chefs employ traditional cooking techniques in a volcanic stone kitchen from the "center of earth." On the menu: a range of artfully plated dishes made of esoteric ingredients that put the country's biodiversity on display, from gum fruit to tocte (Colombian walnut) to roasted tree tomato. —Nate Storey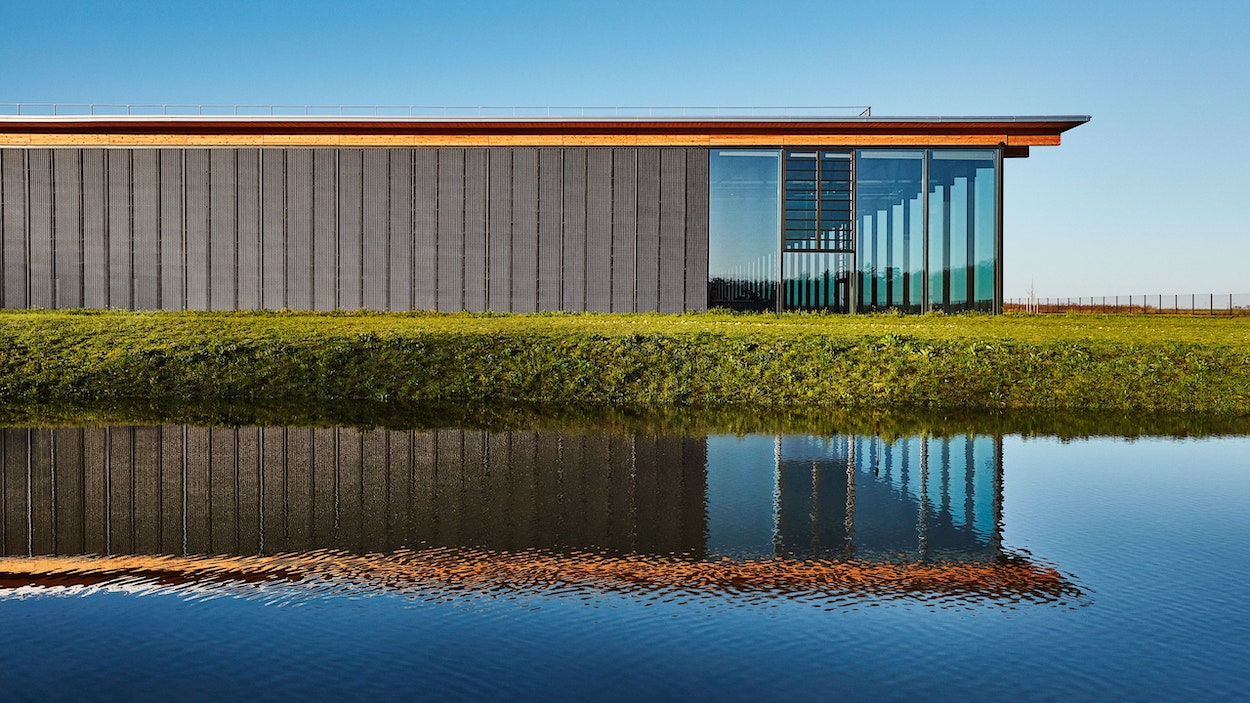 Louis Vuitton is rethinking the design of its leather ateliers with sustainability in mind.
"Sustainability in fashion doesn't only mean sourcing green materials or embracing circularity. Factories and workshops can—and should be—eco-friendly too. Which is why Louis Vuitton is reconceiving the design of its leather ateliers with environmental impact in mind. The first in this initiative is Oratoire, a 65,000-square-foot single-story bioclimatic building in the Loir-et-Cher region of central France." [H/T Architectural Digest]
A new ad watchdog is calling out celebrities for promoting misleading NFT projects.
"Since an early January flashpoint, a stumbling market, and a litany of foul play has been exposed some unsightly truths about the NFT market, leading to Truth in Advertising (TINA), a non-profit consumer advocacy group, to try to take action ahead of the slow moving hand of the law. First up on TINA's hit list: celebs. TINA sent out letters to 19 in total, informing the recipients that their promotion of various NFT projects are misleading, since they have a "material connection to the NFT companies they are promoting." According to FTC law, these connections must be laid out in full in conjunction with any kind of endorsement." [H/T Input]
A London church will remove a mural that hits too close to home for Grenfell victims.
"A London church is to remove a large mural depicting a city ablaze over its entrance that has 'acquired unfortunate connotations' since the Grenfell Tower fire. The once-garish mural of the Last Judgment, commissioned in 1977 for St Peter's, St Helier, in Morden, south London, was 'never universally popular,' according to a Church of England court ruling. The image had faded, making it difficult to see the Christ-like figure, wrote Philip Petchey, the diocesan chancellor, in his ruling on the mural's removal." [H/T The Guardian]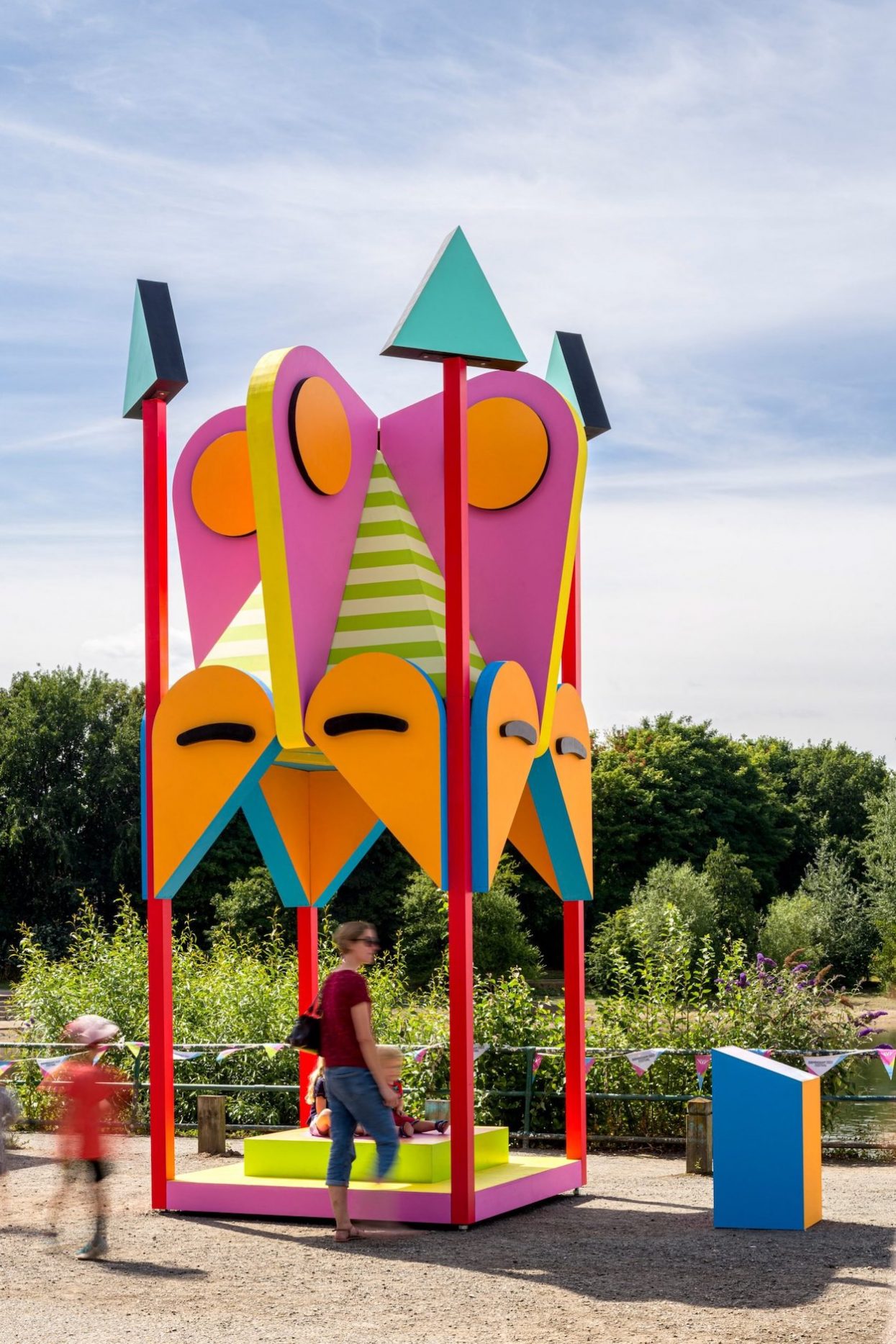 Adam Nathaniel Furman creates a colorful monument to queer people in Birmingham.
"Adam Nathaniel Furman has created a colorful structure called Babs Baldachino to coincide with the Commonwealth Games in Birmingham. Created as a monument to LGBTQ+ people in the city, Babs Baldachino was made for the city's contemporary arts festival Fierce Festival and designed as a 'queer monument to sit at the Edgbaston Reservoir,' the festival said. Furman designed the monument to provide 'moments of pleasure' for visitors and to promote the presence of queer people involved in activities relating to the Commonwealth Games sports event, which held its closing ceremony on 8 August." [H/T Dezeen]
The High Line appoints Educational Alliance's Alan van Capelle as executive director.
"The High Line, the elevated park on the west side of Manhattan, will soon have a new Executive Director alongside a renewed focus on accountability and community voices. Alan van Capelle will be taking over the park's leadership position from High Line co-founder and current interim director Joshua David. His appointment suggests a focus on combatting urban displacement and gentrification caused by the High Line's popularity." [H/T The Observer]
OpenSea gives $100,000 to the DAO Friends with Benefits to take over its homepage.
"OpenSea is turning over its homepage on Friday to feature works by what may be the hottest DAO to date. Friends With Benefits, founded in 2020 by Trevor McFedries, 'a DJ, entrepreneur, and aspiring basketball star,' is debuting 10 new commissioned artworks as part of a project called The Flock. The artists and DAO members include artists Andrew Benson, Ayaka Ohira, Case Simmons, Ezra Miller, Niall Ashley, Nic Hamilton, Petra Cortright, Sarah Zucker, Tyler Givens, and Vivian Fu. OpenSea puts up $100,000 to commission the NFT art, split equally among the artists." [H/T Artnet News]
Today's attractive distractions:
Archaeologists unearth an 8,000-year-old settlement near Riyadh, Saudi Arabia.
Athleisure and shapewear owe a thing or two to Olivia Newton-John'sPhysical."
The latest trend in restaurant merch? Scented candles that smell like fast food.
Lego launches a series of celebrations worldwide to ring in its 90th birthday.