Nepal as a destination for water tourism is not promoted enough. Despite not having a sea, Nepal is home to some of the prettiest lakes in the world. These lakes are small in size compared to the ones in the US, but they do pack a punch.
Some of these lakes are as blue as the sky while some reflect the tone of the hills. Likewise, some are so remote that you need to walk days to get there. Some of these water tourism destinations might not be everyone's cup of tea, but at the end of the day, getting to it will be absolutely worth it.
PS. If you don't want to walk, you can take a helicopter to these places too.
1. Pokhara's Lake Cluster
Many people think Pokhara is only home to Phewa and Begnas lakes. But, there are seven more lakes around the city. Rupa, Khaste, Dipang, Maidi, Gude, Niureni and Kamal lakes are all located in and around Pokhara. All of them are freshwater lakes and are included in the country's Ramsar list. Getting to all of them in a day might not be possible, but you plan on staying in Pokhara for a few days and want to explore. Then, you will know going to these water tourism destinations will be worth it.
2. Gosainkunda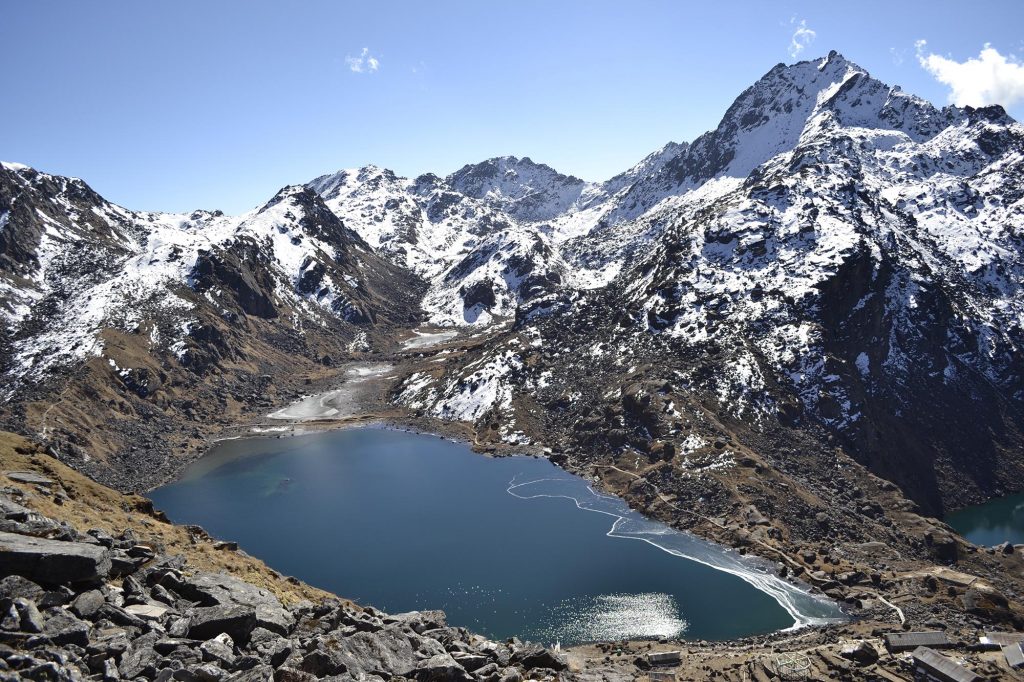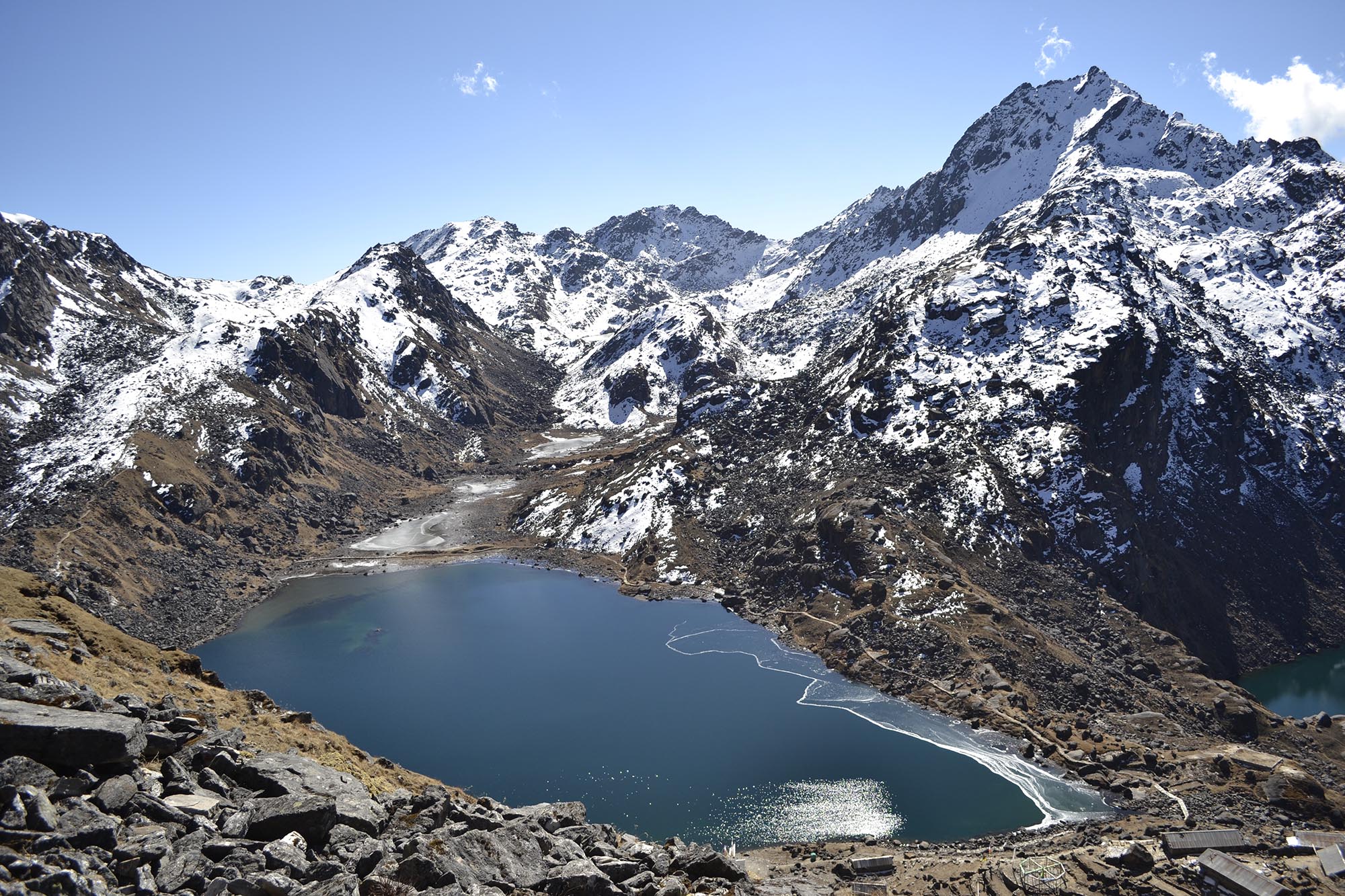 Gosainkunda is one of the holiest lakes in the country. Located at an altitude of 4,300 m in Langtang National Park, the place is a three-day trek from Kathmandu. This is believed to have been created by Lord Shiva to quench his thirst after swallowing poison. There are other lakes around this lake too to quench your water tourism thirst such as Bhairavkunda and Suryakunda which you can also observe and enjoy.
3. Rara lake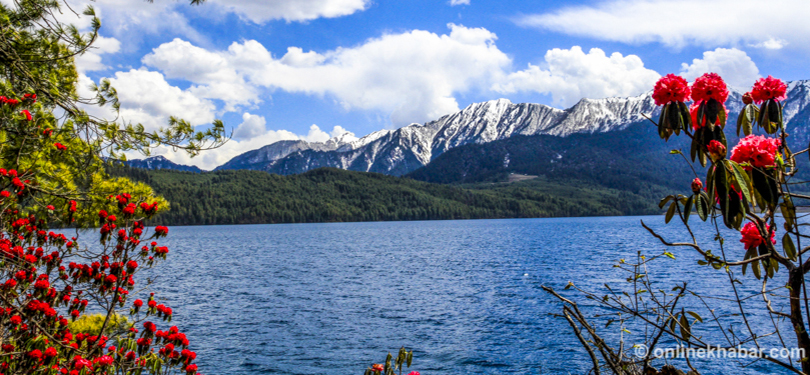 Rara is arguably the prettiest water tourism destination on this list. Located in Rara National Park, it is also the biggest freshwater lake in the country. The water is so pristine, on a clear day, that you are able to see the reflection of the sky turning it blue in colour. Over the last few years, the area has been getting a lot of tourists due to easy road access, but you can also take a flight there. When in Rara, make sure you hike up to Murma to get a view you will never forget.
4. Phoksundo lake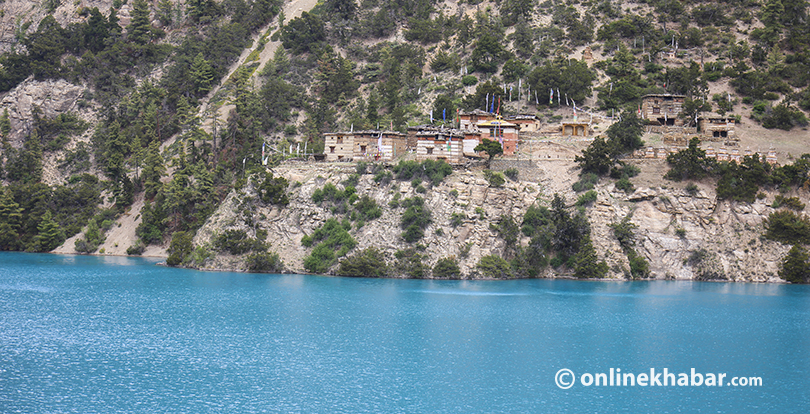 Phoksundo is the deepest lake in Nepal. It is an alpine freshwater oligotrophic lake located in Shey-Phoksundo National Park. Trekking the entire national park would be the best thing to do to reach this water tourism destination, but if you do not have time, you have to get there and walk the narrow trail with blue turquoise water by your side.
5. Tilicho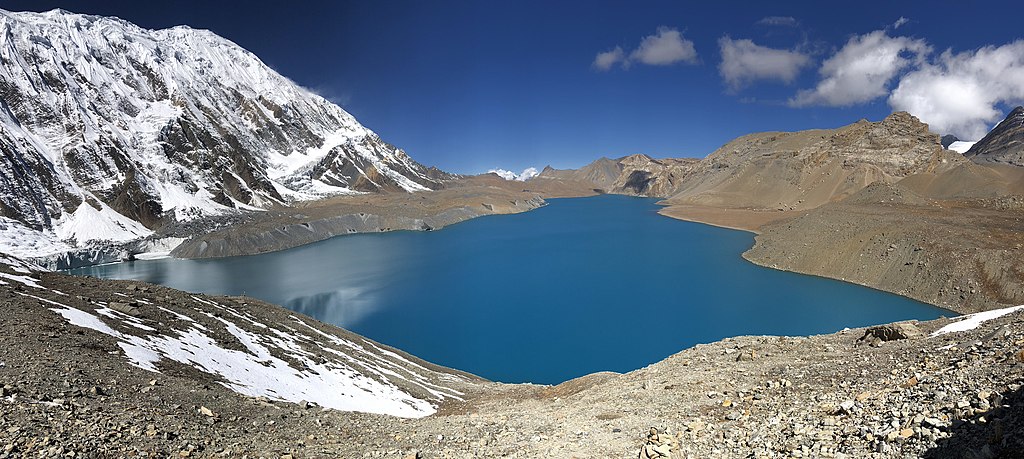 People who go to Tilicho will never forget it for two reasons. The trek to Tilicho is tough. It is probably the hardest lake out of all on our water tourism destination list to get to. But, once you are there, you will be in awe of what you see. They say Tilicho is the highest lake in the world, but that is up for debate as much of the Himalayas is still unexplored, but it is a beautiful destination to go to.
6. Gokyo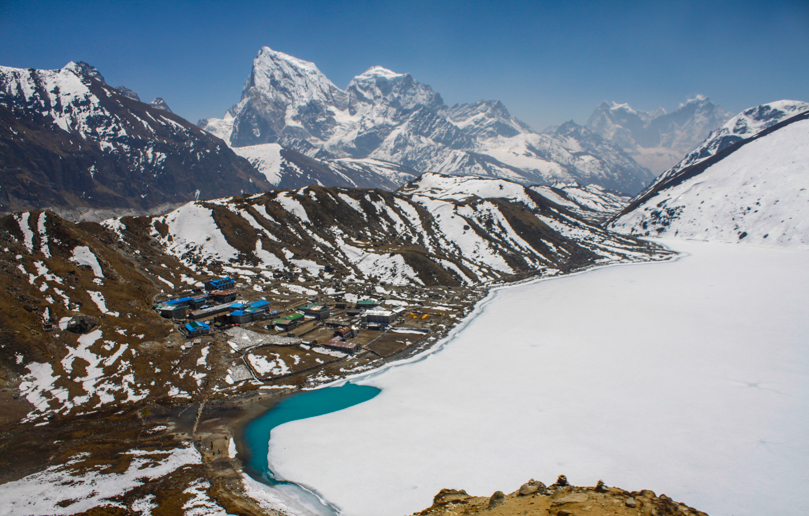 Gokyo is a jewel of the Everest region. It is very cold out there, but the views of the lake from Gokyo Ri is too good to miss out on. If you are trekking up to Gokyo, you also get to see Everest from afar and get to spend time in Namche Bazar, also known as the Sherpa capital.
7. Panch Pokhari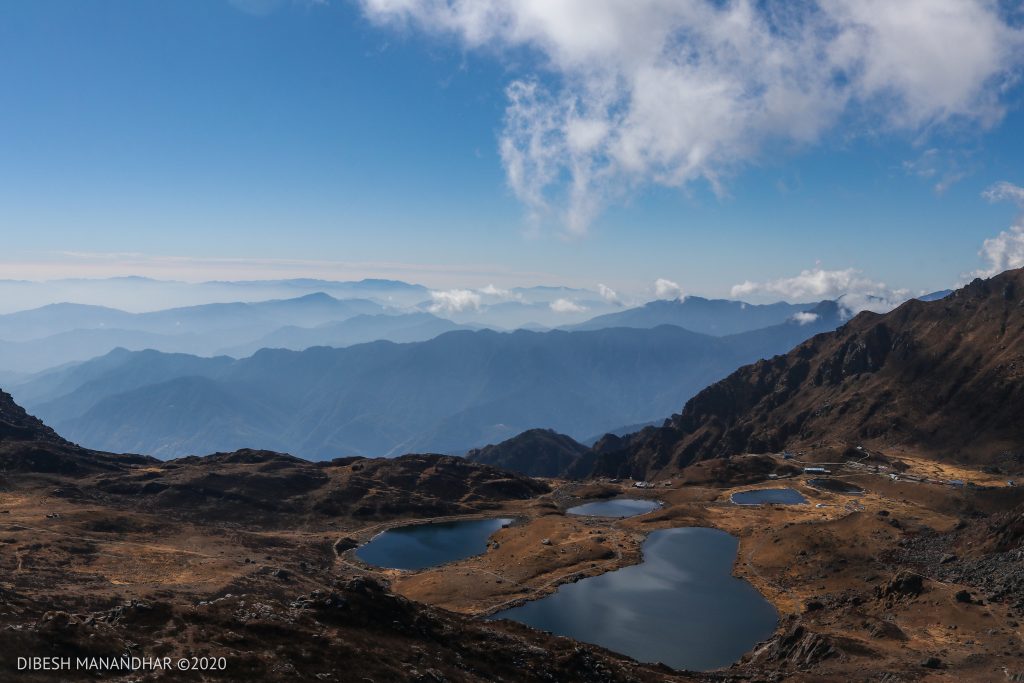 Mostly known as a pilgrimage site, Panch Pokhari in Sindupalchok is not only a water tourism destination but also a gem of a trek. Sunrise, sunsets and five small pounds, the place mesmerises you, not to mention the mighty Jugal Himal from where the sun rises. The best time to go there is November because the skies are clear and the views are stupendous.
8. Tsho Rolpa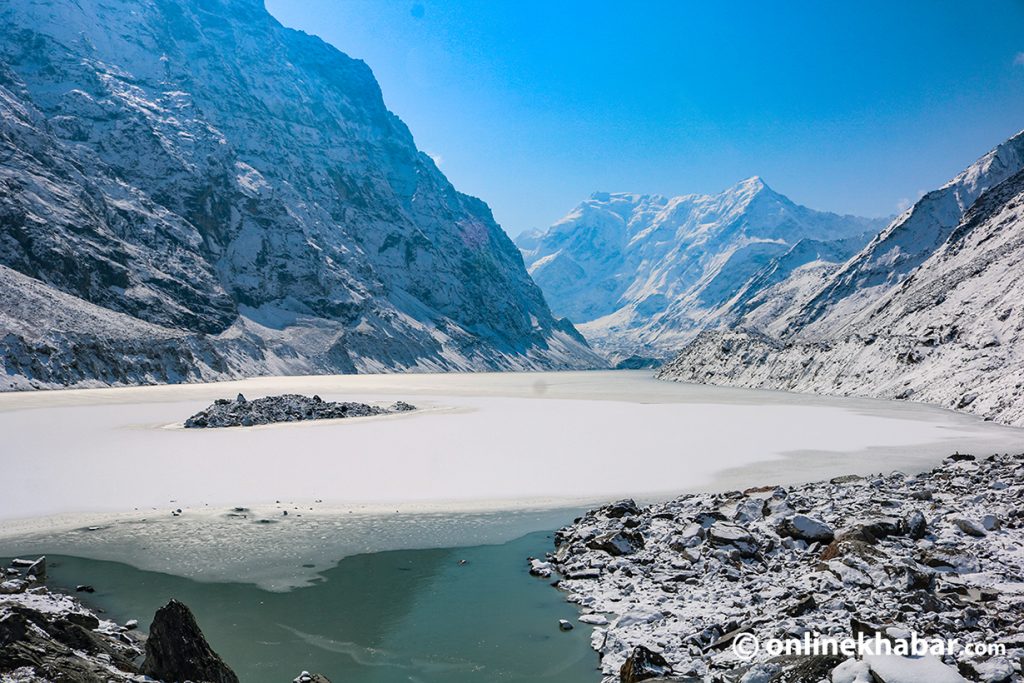 Located in Rolwalling valley, in Dolakha, this glacial lake seldom gets visitors. Apart from the lake, you also get to see Gaurishankar up close and walk to remote villages. A trek to this water tourism destination is challenging, but it is full of amazing facets of nature to make it a trip worth heading for.
9. Kapuche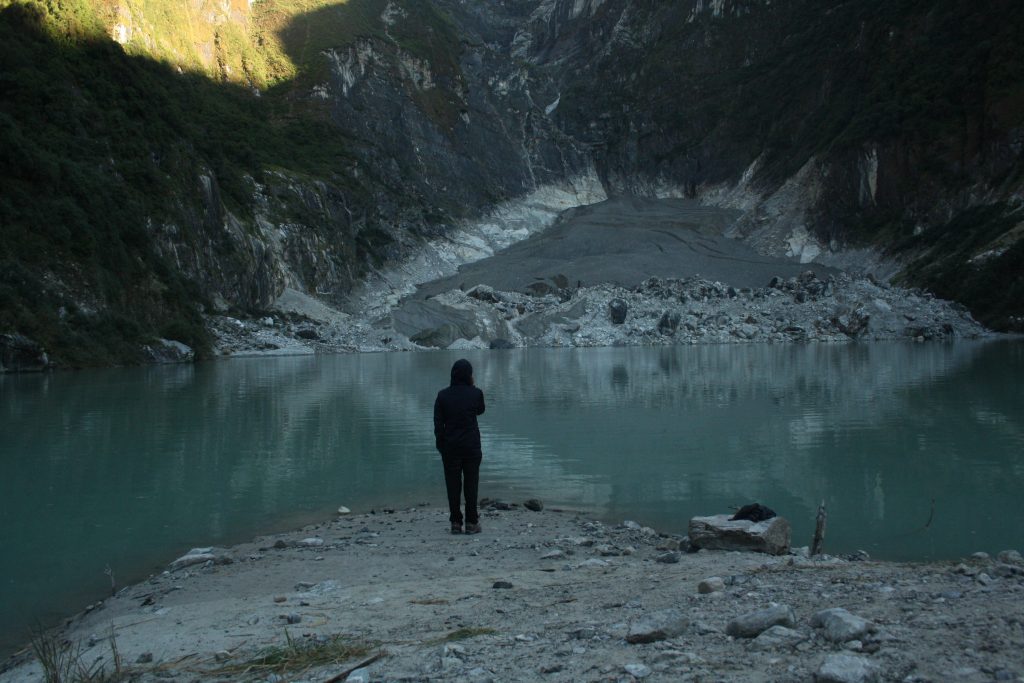 Another glacial lake, Kapuche, is more of a pond than an actual lake. It is small and is a place that a few decades ago was ice. The place is worth a visit just to see how much global warming has affected the Himalayas. It is also a place where you get to see a lot of avalanches falling down into the glacier from the steep peaks of Annapurna II.
.