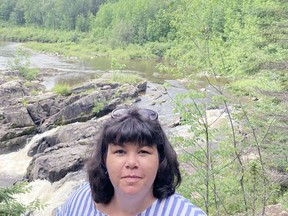 Article content
Town council has given Chief Administrative Officer Alan Smith the green light to "undertake a business case study in preparation for the establishment of a Tourism Development Corporation" and "prepare a draft Terms of Reference for an economic development and tourism strategy for presentation at the next term of council."
Article content
A staff report to council reads in part "At its April 20, 2022 meeting, Council directed that a report be prepared to include information on alternative options to address the management and implementation of a Municipal Accommodation Tax (MAT) in the Town of Kirkland Lake . A description of the process involved in setting up an economic development corporation was specifically requested as it was seen as a means to administer MAT funded tourism initiatives in lieu of any other organizations assuming a partnership role.
"In Kirkland Lake, the number of eligible tourism entities are very limited. Some, like the Golden Corridors Snowdrifters have the appropriate mandate but do not have the organizational capacity to be a partner. Others, like the Chamber of Commerce, do not see a fit with their mandate. In lieu of a willing local partner, the municipality may choose to create an entity."
Article content
Speaking on the report, Director of Economic Development Wilf Hass stated "the opinion from the senior management team is that we could really benefit from a well thought out, well rounded in the community, economic development strategy and tourism strategy that lays out what does the community wish to accomplish; what are the goals, what are the objectives, what are some of the actions. "That would provide very valuable guidance and structure for both the municipality as well as to a corporation that was formed"
In terms of the MAT, the report states "For consistency purposes, the same calculation is used as was presented to Council in 2019 (204 rooms in use based on room counts published by the MicroTel, Comfort Inn and Super 8 Hotel only); and assuming 60 per cent occupancy which has been disputed by the hoteliers): 204 x 60%= 122 rooms $150.00 x 4%= $6.00 tax 122 x $6.00 = $732.00 tax revenue per night $732.00 x 365 days per year = $267,180.00 tax revenue per year . Town Share: $133,590.00 (may be used at Council's discretion; a reasonable percentage may be used to offset costs of collecting and administering the MAT). Corporation Share: $133,590.00 (must be used for the for the exclusive purpose of promoting tourism).
Article content
Speaking in response to the report, Councilor Stacy Wight who has been one of the biggest backers of the MAT stated "This report made me the most excited about sitting on town council than I have been in a very, very long time.
"We have very few opportunities to shape, not just the next year in the life of the town of Kirkland Lake but a generation and this is our time. What is proposed today is going to start us down and incredibly positive road that will change the vision of Kirkland Lake.
"For far too long we have been putting out fire after fire and just making it through the next decision."
She added the decision opens numerous possibilities for Kirkland Lake and deserves unanimous support.
For his part councilor Rick Owen said "We have been talking about the MAT for a long time now and there have been roadblocks that we have had to overcome. (This report) has given us good options.
"At this time we have a collective bargaining agreement that has an extensive background in this type of economic development so if ever there was a perfect time for us to be examining this, that could really help shape the future of Kirkland Lake, now is the time. " He added at the end of the day this is the way to go.
Speaking on the report Mayor Pat Kiely add this report is a great way to get out of the gate and now is the time. "A lot of good things could come out of this" the mayor stated.