In June, Mittleman and his Newtown Action Alliance team members stood on the White House Lawn with President Biden as he signed the Bipartisan Safer Communities Act, a gun control bill. It was a hard-earned win — and an issue Mittleman won't stop fighting for, no matter where his career takes him next.
A New Take on Well-Being in Spain
Kate Barranco (SFS'23) is a research assistant for Georgetown's Red House, an education innovation incubator at Georgetown. As a senior minoring in cognitive science, she's spent the past semester immersed in a topic she's passionate about: the connection between intergenerational trauma and well-being.
She's worked alongside an international think tank of experts, academics and practitioners who were researching the topic, and, in the coming months, will contribute to their research paper, writing about the role of youth voices in conversations around intergenerational trauma.
"I've really appreciated that they haven't treated me as the research assistant who's doing some of the nitty-gritty work. They value my voice and youth voices as a really important part of this conversation," she says.
In June, Barranco joined the Red House and think tank leaders in Bilbao, Spain, for an international conference centered on well-being. The conference was part of Georgetown's recent partnership with the Wellbeing Project, a coalition of social change organizations and higher education institutions that works to advance the well-being of social change leaders.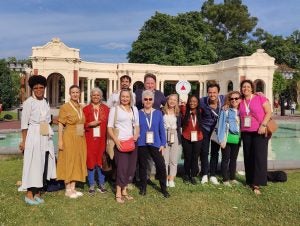 She helped organize a meeting in which Red House representatives presented their findings on intergenerational trauma and well-being, and she attended the week's events, which included the international debut of Remember This: The Lesson of Jan Karskia one-man show created by the Laboratory for Global Performance and Politics at George Town.
For Barranco, the summit was the first time she met many of her colleagues in-person and could build relationships off Zoom. It also helped change her perception of well-being and how she approaches leadership, she says.
"We have to take care of ourselves, and not just in a surface-level way, if we want to bring the best version of ourselves to the front lines of our work," she said. "And I feel more connected to my school and alumni in a way that I hadn't before. It's been special."
Aiding Migrants at Union Station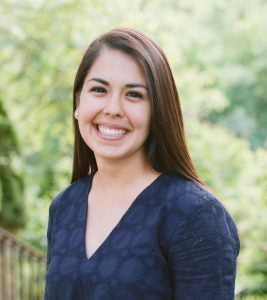 During finals week, Jackie Lamas (G'23) got an urgent call from a Georgetown alumna. Buses of migrants and refugees were arriving at Union Station, and a church sheltering recent arrivals was at capacity. Could she come to a Zoom meeting the next day to help?
Lamas, president of the Migration and Refugee Policy at Initiative (MRPI), a student organization at Georgetown's McCourt School of Public Policy, started mobilizing.
Since April, the governors of Texas and Arizona had sent more than 6,000 migrants and refugees in buses to downtown Washington, DC. Llamas was determined to help.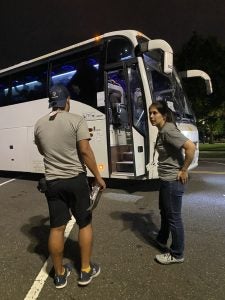 She began volunteering at an emergency respite shelter for migrants. Through MRPI, she set up donation drop sites on Georgetown's main campus. She partnered with Georgetown Law's Immigration Law Student Association (ILSA), DC-based immigration lawyers and the nonprofit, Humanitarian Action Org, to produce a video and legal resources that offer migrants guidance on asylum proceedings. Georgetown students are translating the materials from Spanish into six different languages. And one night in July, she brought 15 volunteers to Union Station to help assist three buses of migrants that had arrived unexpectedly. The DC shelters were all full that night.
"It was a very emotional experience," Lamas says. "As somebody who wants to have an impact someday on immigration policy reform, it was super important for me and the other MRPI members to get to be on the front lines of a humanitarian crisis and get to understand what the experience is like for the displaced people ."
She ended up quitting her summer job to spend more time volunteering. For Lamas, whose parents emigrated from Mexico, the project is both personal and professional. She plans to change her career track from health policy to migration. And this fall, she will be a research assistant for the Institute for the Study of International Migration at the Walsh School of Foreign Service. And she'll continue getting the word out through MRPI.
"We just want students to know what's happening in their own backyard," she says. "And I think it's important for students to know exactly how policies impact people, because these are real people who deserve to be dignified. These are real families that are being separated and either hurt or benefited by these policies."
Back at Summer Camp in Montenegro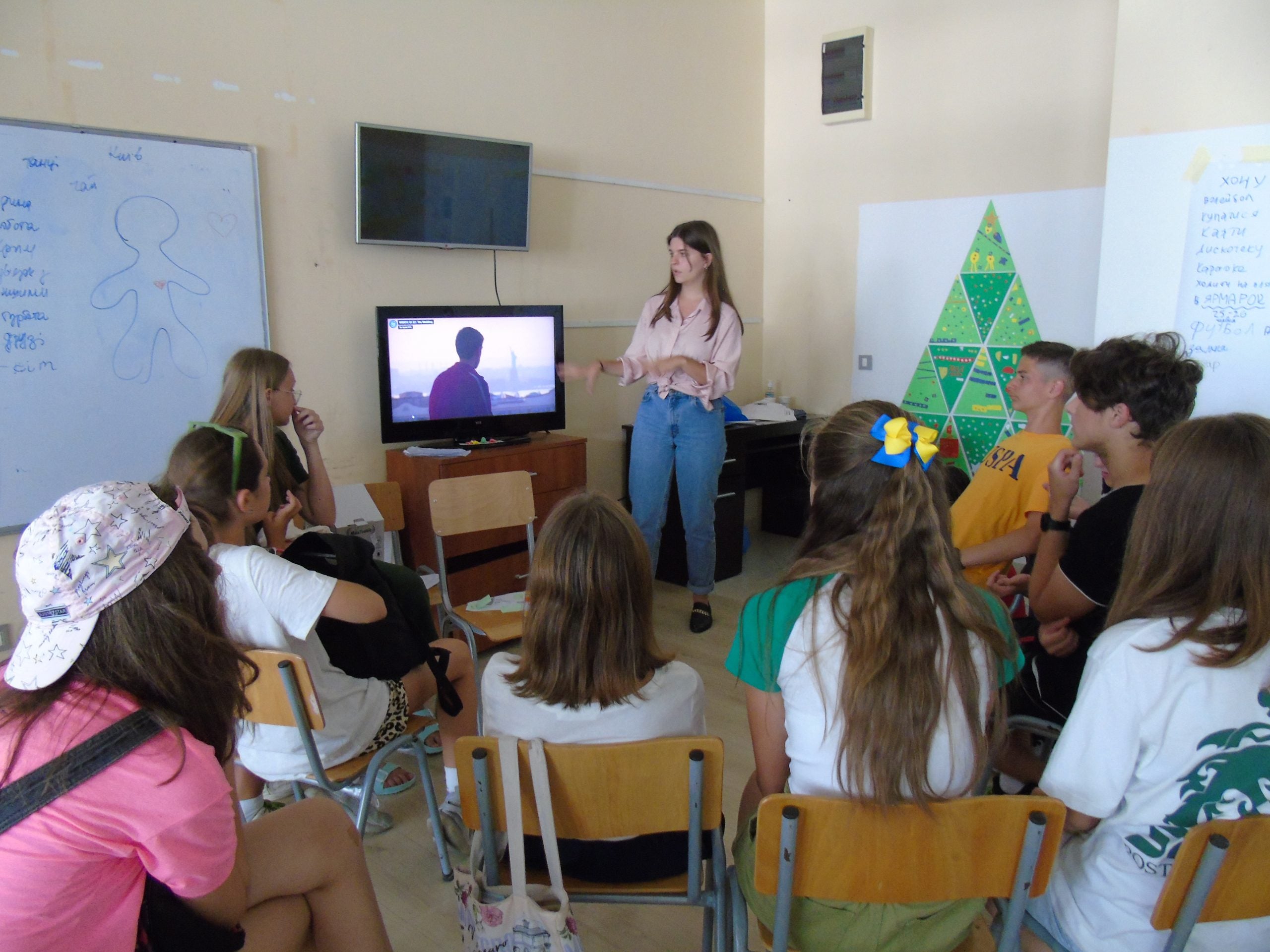 At the end of summer camp, Sapelyuk invited the campers' parents to an exposition of their creative writing. One mother told her the camp had changed her son. His family's town was heavily bombed in Ukraine, and he escaped under heavy fire holding his two-month-old sister. He hadn't spoken since. Over the course of the program, her son began talking again, she said.
"It proved to me that you never really know what impact you're having," Sapelyuk said. "Those little interactions with the kids convinced me that this should keep going. So I think it's a happy story."
Sapelyuk returns to DC this August, and plans to spend the coming months formalizing the program and its curriculum so it can be replicated. She feels hopeful it can be, she said.
"They gave me a lot of hope for the future because these kids had every reason to not show up, every reason to not want to be here and then they did. And they did a really great job. That really impressed me," she says. "We learned so much, and we put in so much work. I don't want it to end here."
Editor's Note: Featured photo is by DustyNep.