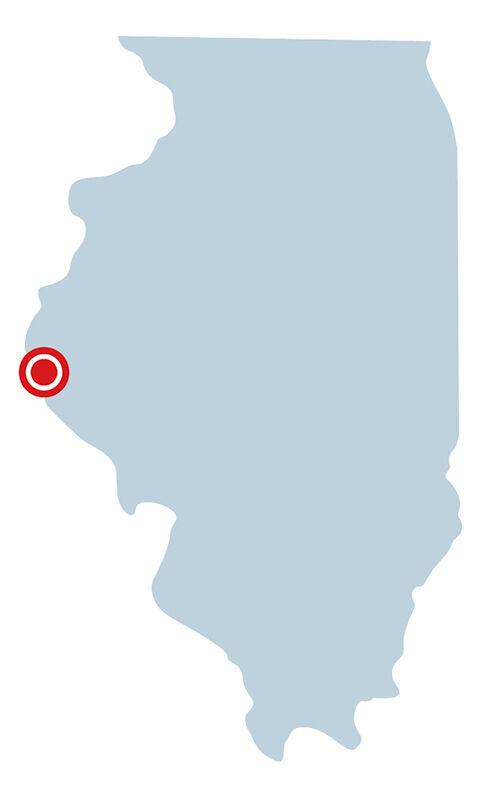 What do Angel Food Cupcakes, a hidden bar in the cellar of a historic brewery and wine tasting atop Mississippi River bluffs have in common? They're all in the city of Quincy, Illinois. No wonder Huffington Post ranked it among The 50 Cities in America Boomers Never Want to Leave.
A community with a longstanding passion for food, Quincy is home to over 65 locally-owned eateries. Among the quintessential stops is Underbrink's Bakery, established in 1929, where authentic German "formulas" are still in use today. Pick up heavenly Angel Food Cupcakes or the bakery's signature Nut Rolls, both donning homemade buttercream icing.
Across the street is St. Francis Catholic Church. Most days, the doors are open to the public to admire the awe-inspiring architectural detail. Stunning interior murals and extensive white marble adorn the sanctuary of this Gothic Revival structure built in 1884.
A new nod to the city's German roots has given life to the Ratskeller Bar. Tucked into the historic Dick Brothers Brewery complex, this underground bar is a cozy and welcoming port. Enjoy European beers as well as classic, German and craft cocktails. The Museum Room is also onsite and tunnel tours in the caverns under the brewery building are available by reservation.
With its surrounding fertile land and strong agricultural roots, Quincy is the nucleus of the Mississippi Valley Wine Trail. Win free Wine Trail swag by visiting all seven locations. Signature T-shirts or wine glasses are awarded to participants who complete the Trail Blazer Challenge.
While on the northern portion of the Wine Trail, experience the forest wonders of Ten Acre Treehouses, nestled on the outskirts of historic Nauvoo. Choose from semi-primitive tree houses with 360-degree views and a reclaimed 1800s log cabin with a cozy, wood-burning fireplace.
The city is crowned with four National Register Historic Districts, which are captured in part on Quincy's keystone tour, Abundant Architecture Self-Guided Driving Tour. Explore 48 points of interest, including a lovely walking tour in Quincy's East End Historic District. Save the date for Quincy Preserves Fall Home Tour on Oct. 15, featuring five marquis homes never before open to the public. Autumn in Quincy also welcomes the return of over 700 pre-1949 street rods in the community's annual Early Tin Dusters Fall Color Run.
Visit SeeQuincy.com to learn more and plan your trip.
.