The American Midwest is not always the first spot tourists think of when planning their holidays, and yet this region of the country has everything a traveler could want. From beautiful natural wonders to fascinating historical sites, unique attractions for the whole family, and of course, charming hospitality, some of the Midwest's towns are truly great places to start one's vacation. This article looks at the 10 Most Beautiful Small Towns in the Midwest.
Winona, Minnesota
Situated near the mighty Mississippi River, Winona is a place full of fun and wonder for everyone. Indeed even just a casual stroll through the town's historic downtown reveals a fascinating and charming past. Founded in the 1850s, visitors can still see an abundance of 19th-century historical buildings.
Affectionately known as America's "Stained Glass Capital," amongst Winona's most memorable sights include the Merchant's National Bank (1912) and its elaborate stained glass windows and the exquisite Basilica of Saint Stanislaus Kostka constructed in 1895. And, of course, time spent near the water and on Lake Winona is always a guaranteed good time. Swim, kayak, paddle, or take a river cruise in this serene Minnesota town, and do not forget to catch the views from the Sugar Loaf bluff overlooking Winona for a truly great panorama.
Copper Harbor, Michigan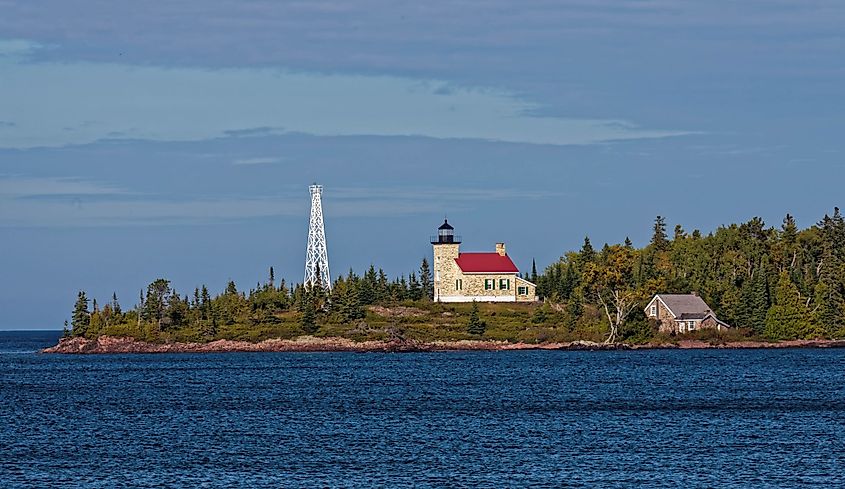 Right on the northern tip of Michigan's Keweenaw Peninsula is the community of Copper Harbor, with a humble population of just 136 residents. Yet this environmentally stunning place should not be overlooked, especially for those looking for excellent access to Lake Superior.
Outdoor lovers will certainly rejoice here with great opportunities for hiking, sailing, swimming, and even mountain biking, and where a ferry to the nearby Isle Royale National Park can be taken. Known for its hot summers and mild winters, Copper Harbor attracts visitors year-round. Of note is also the Fort Wilkins Historic State Park and its restored 1844 military fort and barracks, which is an ideal outing for history-minded tourists.
Lake Geneva, Wisconsin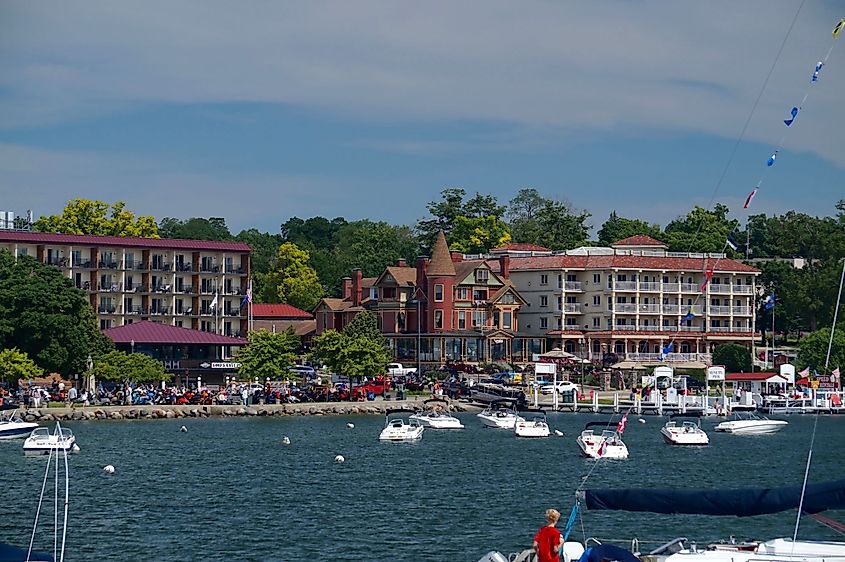 Located about 128 km northwest of Chicago, Lake Geneva is a pristine getaway that is home to luxurious homes and lakeside mansions. Situated on the banks of Geneva Lake, visitors can enjoy boat tours over a distance of 12 km or stroll alongside the waterfront on a truly beautiful boardwalk area.
With glistening waters and crisp forested views, Lake Geneva's natural panorama is rivaled only by its fancy houses and charming small-town feel. Filled with quaint shops, restaurants, and warm hospitality, Lake Geneva is simply a pleasant place to be. And in the autumn, enjoy the stunning colors of the changing leaves, the cooler breezes of the water, and fun activities like pumpkin and apple picking.
Chagrin Falls, Ohio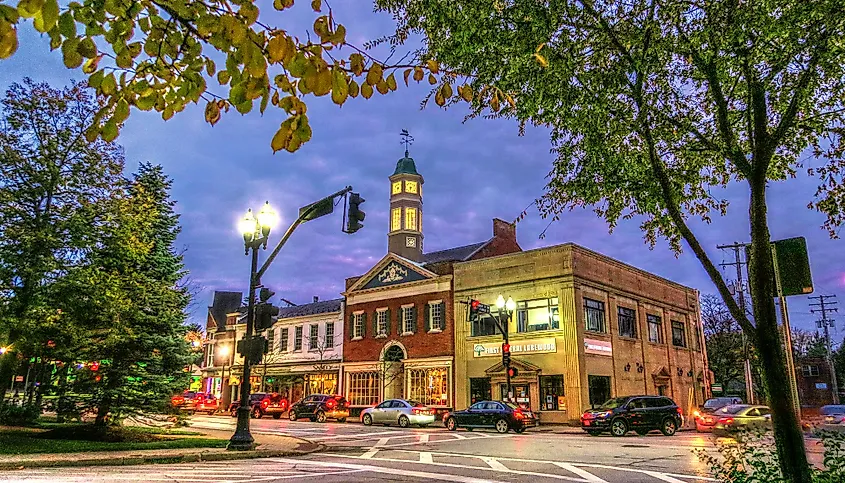 With a population of just over 4,000, the town of Chagrin Falls was first founded in the 1830s and is a short 40-minute drive from the city of Cleveland. Named after the cascade of the same name, the Chagrin River also runs through this charming historic town. Take a stroll through the beautiful Main Street, where 19th-century building facades are the norm, and browse through a great selection of antique shops, novelty boutiques, and local art galleries.
In the spring and summer, visitors can enjoy festivals such as the Blossom Time Festival or take in the sounds of various music concerts in the open air. For those having a sweet tooth, a stop at the Chagrin Falls Popcorn Shop is not to be missed. Try up to 16 different snack flavors, or buy some freshly made donuts, perfect to eat while out for a walk or near the waterfalls.
Boonville, Missouri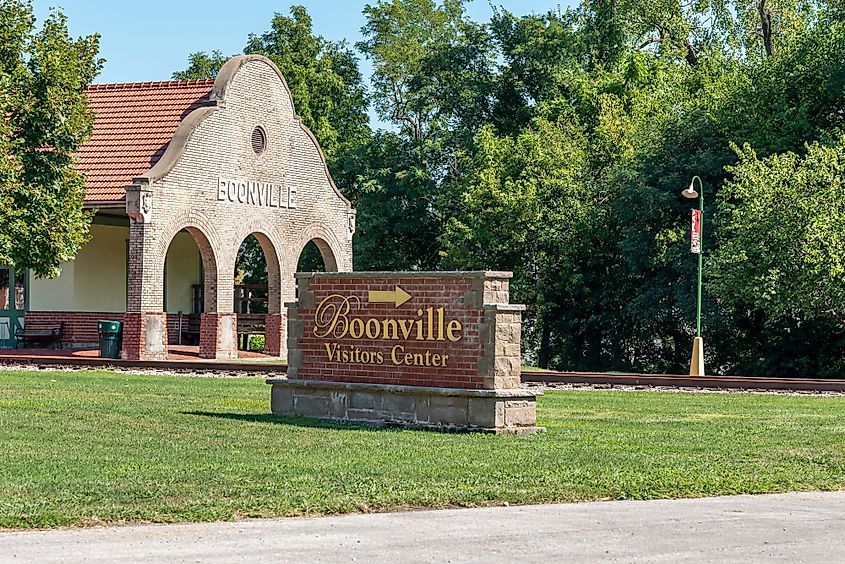 Boonville is the seat of Cooper County and can be found midway between the cities of Kansas City and St. Louis, respectively. Founded in 1817, this moderately sized town of 8,000 residents maintains a historic charm to it, and indeed there are an amazing 450 sites in the area listed on the National Register of Historic Places. These include the Andrews-Wing House and the Lyric Theater (1855), where visitors can still see various productions staged today.
Site of the 1861 Battle of Boonville early in the Civil War, the town is also near the famed Katy Trail State Park, a nearly 360 km trail running alongside the Missouri River. Popular with cyclists and hikers alike, this splendid trail is a great way to enjoy the outdoors in a beautiful river setting.
Deadwood, South Dakota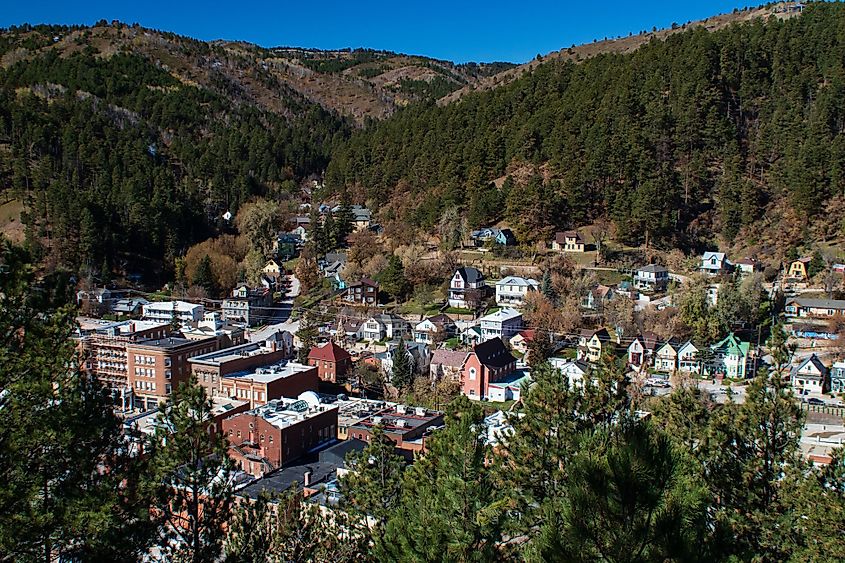 Founded back in 1876, Deadwood was once a bustling gold rush mining town with a population of 25,000 inhabitants. Today under 2,000 call it home, but this National Historic Landmark (indeed, the entire town was designated as one) continues to be a must-stop for visitors of all kinds. In Deadwood, the feeling of traveling back in time will surely be felt, and the chance to see a preserved slice of 19th-century life attracts tourists year-round.
Stroll through Main Street, where many preserved buildings and saloons can be seen, or visit the Adams Museum detailing the town's gold mining history. One can even have their photo taken with a giant golden nugget! And for a real unique encounter with Western history, stop by the Mount Moriah Cemetery, where the tombs of figures such as Wild Bill Hickok and Calamity Jane can be found.
Nashville, Indiana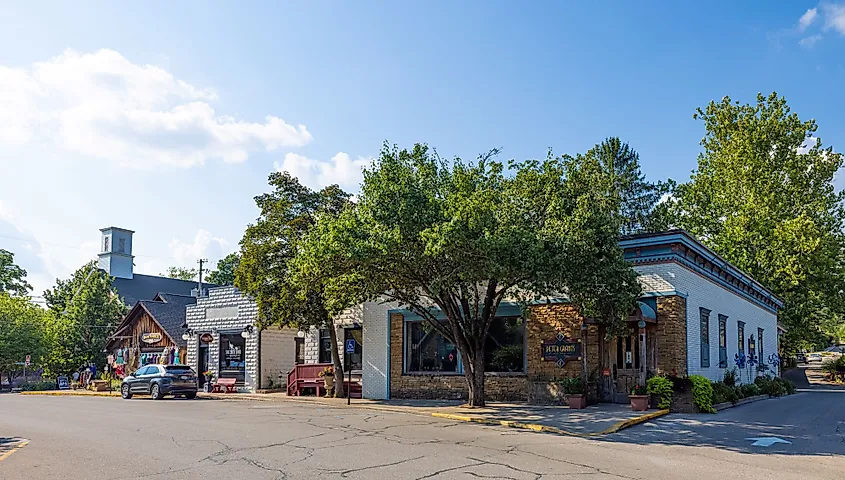 Home of the Brown County Art Colony, the town of Nashville is another charming 19th-century settlement where visitors can enjoy some of the very best in local art. Nashville is indeed a Midwestern delight, filled with great music and theater venues (many with over 150 years of history), antique shops, and proudly owned local galleries.
While just over 1,200 people reside here, Nashville still has only a handful of traffic lights and two covered bridges adding to its rustic beauty. Stay at a rented cottage, a historic inn, or a locally owned bed and breakfast; when in Nashville, a pleasant and alluring escape is certain to be found.
Galena, Illinois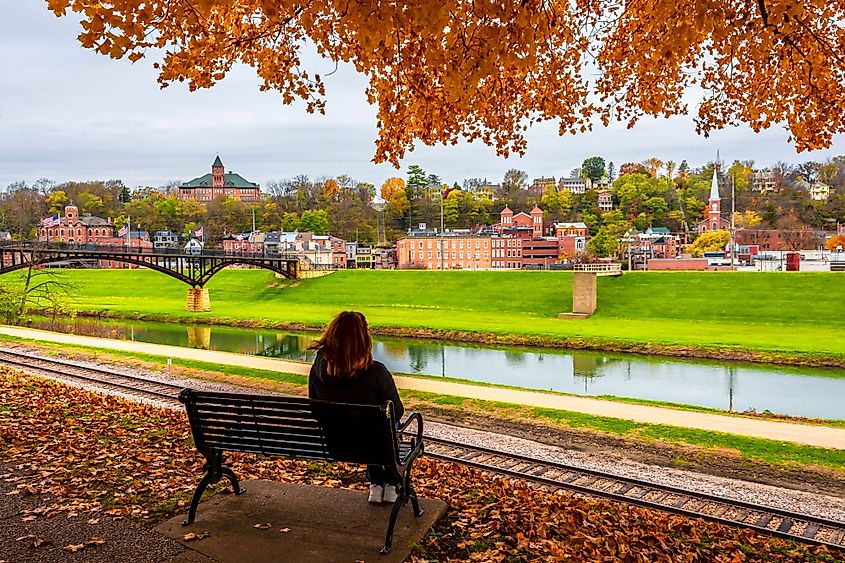 Located along the Galena River, one of the Mississippi River's tributaries, this town of just over 3,000 residents was founded by French settlers in the 1690s. With its variety of local shops, tasty restaurants, and lovely museum spaces, Galena is indeed an excellent locale to experience a feeling of a small town USA.
Visitors can tour the charming Main Street and even hop onto a preserved 20th-century trolley, passing by iconic 19th-century buildings preserved with great care. And, of course, with a pleasant climate year-round, touring Galena is always a great way to experience the season's changing all along the wondrous river banks.
Hill City, South Dakota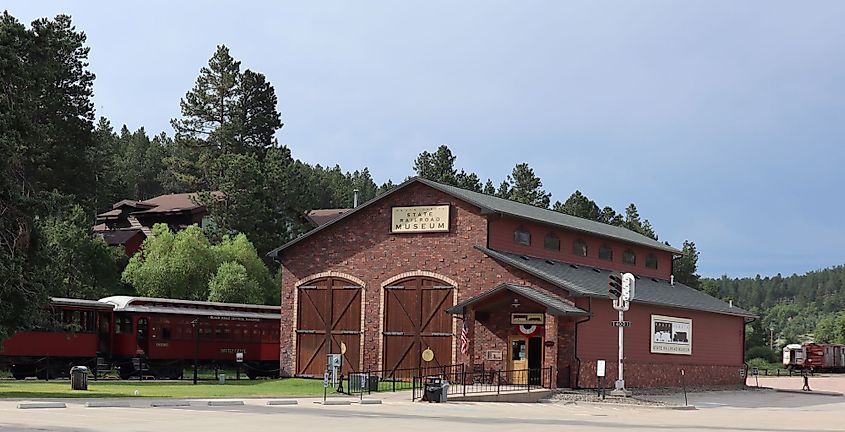 Hill City is just one hour's drive south of Deadwood. Though the home of indigenous people for centuries, the town was formally established in 1876 as a mining hub and today still maintains a splendid 19th-century allure.
Site of two special railroad attractions, the Black Hill Central Railroad and the South Dakota State Railroad Museum, respectively, history lovers and casual visitors will both be satisfied. At the former, take a ride on an authentic 1880 steamer, lovingly preserved and restored, while at the latter, an exploration of the growth of steam engines in the Western United States is a fascinating tale. And for those looking to visit the iconic Mount Rushmore, Hill City is just a short 20-minute drive from town, perfect for a stopover before or after.
Ashland, Nebraska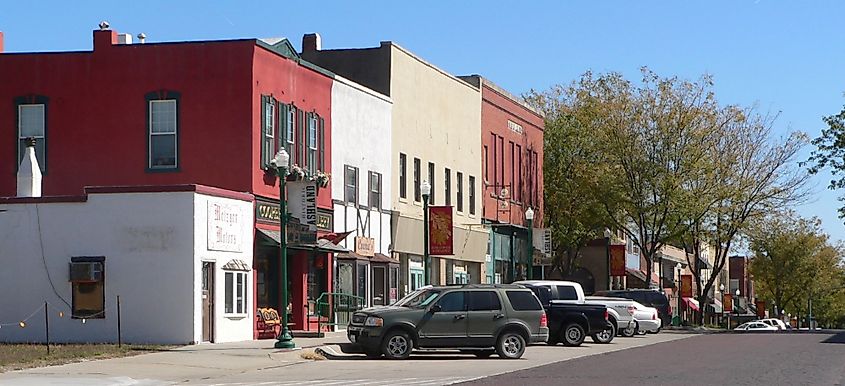 Situated in Saunders County, the town of Ashland is a beautiful stop for all outdoor lovers in a charming small-town environment. Indeed for a mix of the old and new, a visit to Ashland is a must, and its moderate population of 2,400 is always ready to welcome newcomers. Enjoy the nearby Mahoney State Park for biking and hiking opportunities, or even take a ride into the "heart of Africa" at Wildlife Safari Park.
At the Strategic Air and Space Museum, science lovers can get a close-up view of authentic spacecraft and other machinery and learn about things like Black Holes in this immersive science center. And naturally, Ashland has a great abundance of little shops, restaurants, and antique boutiques perfect for tasty Midwest cuisine and that special item to bring home with you.
The American Midwest is full of beautiful nature, fascinating local history, and charming places. While major cities are certainly always high on To-Do Lists, the great small towns of the Midwest should not be discounted. Fun, beauty, and great relaxation are offered at each of these beautiful locales.