Tour operators in Kenya – home to some of the world's most dazzling destinations – claim to have found a gap in the market and are introducing so-called "slum tourism."
Although the East African country boasts magnificent game reserves such as the Maasai Mara, some visitors are being drawn by this controversial "poverty tourism."
This unusual offering has sparked debate about some tour operators' ethics. Some say it is an essential source of revenue for poverty-stricken communities; others say it is exploitative and voyeuristic.
While some residents tolerate the frequent visits by tourists who pay around $15 per trip – almost two weeks' wages in a Kenyan slum – some argue they are being treated like animals in a zoo.
During the high season in Kenya, which runs from late July to early September, tourists throng Nairobi's Kibera slum – the largest in Africa, which is home to over 1 million people – before setting out on an actual safari.
Barack Obama, Hillary Clinton, Ban Ki-moon and musicians such as US rapper 50 Cent have also gone on tours of Kibera.
Anadolu Agency visited Kibera – just 5 kilometers (3 miles) from Nairobi's Central Business District — and spoke to some of the residents.
There is no sewer system in Kibera; residents are exceptionally poor and earn less than $1 a day. Tap water is a luxury. Unfinished roads are dusty and strewn with litter, sharing what little space there is with open sewers which drain into a nearby river. Houses are huts made of mud with rusty iron roofs.
Forty-year-old Mary Atieno, a Kibera fishmonger, told Anadolu Agency: "Probably this is what makes the tourists visit us. We have no lions, no wild animals. Just as you asked they come here to see how a human being can live in such conditions.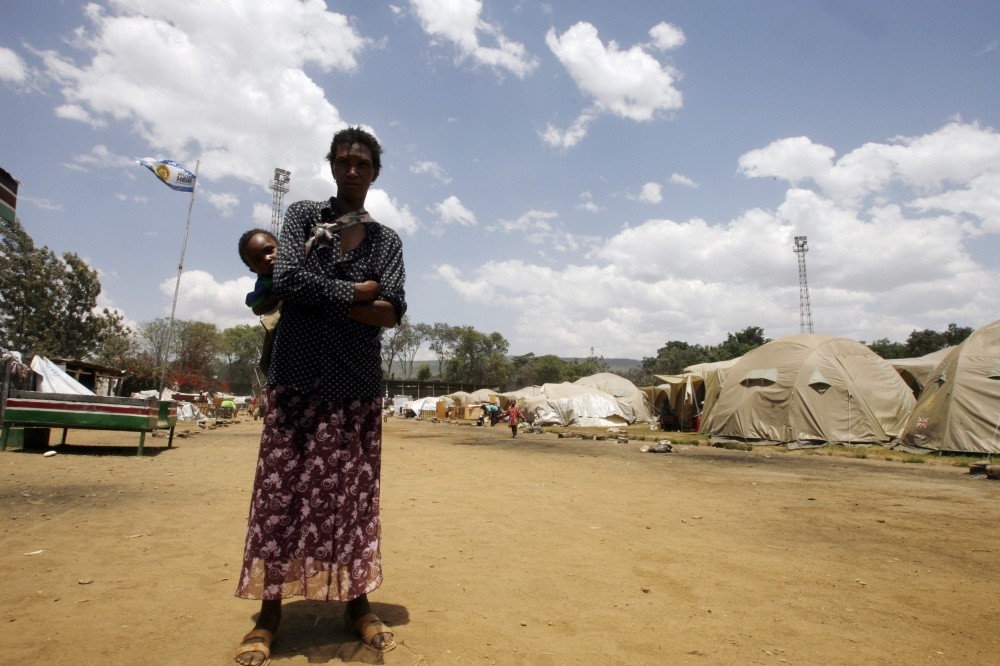 "They come with their tour guides, mostly 'hawa vijana' [slang for often-unemployed youths]," she said, pointing at a group of young men going uphill from her mud house.
A group of about 10 tourists with cameras snapping pictures of the slums can be seen coming down past the boys who went uphill. Leading them is a Kibera resident who acts as a tour guide.
'Seeing is believing'
One of the tourists is from Germany and asked Anadolu Agency not to use her real name. "Lucy" said she and her sisters had always wanted to see what the slums in Kenya looked like. Back home they frequently sent money to Kenya through aid organizations.
"Seeing is believing," Lucy says. "When you watch it as an ad on TV you can't possibly believe that someone can really live in such conditions, where you can't get water for drinking and the water that you get for drinking is polluted and you also have to pay for that.
"Though if someone came up to me back home wanting to take photos I would not agree to it, so I understand why [residents] are against this." "I wouldn't last a day in Kibera," she added.
Atieno does not believe there are benefits from slum tourism because visitors never leave gifts or aid: "They don't give us anything; they come they see us living in extreme poverty, then they leave. That is all that happens. Why would I support something like that?"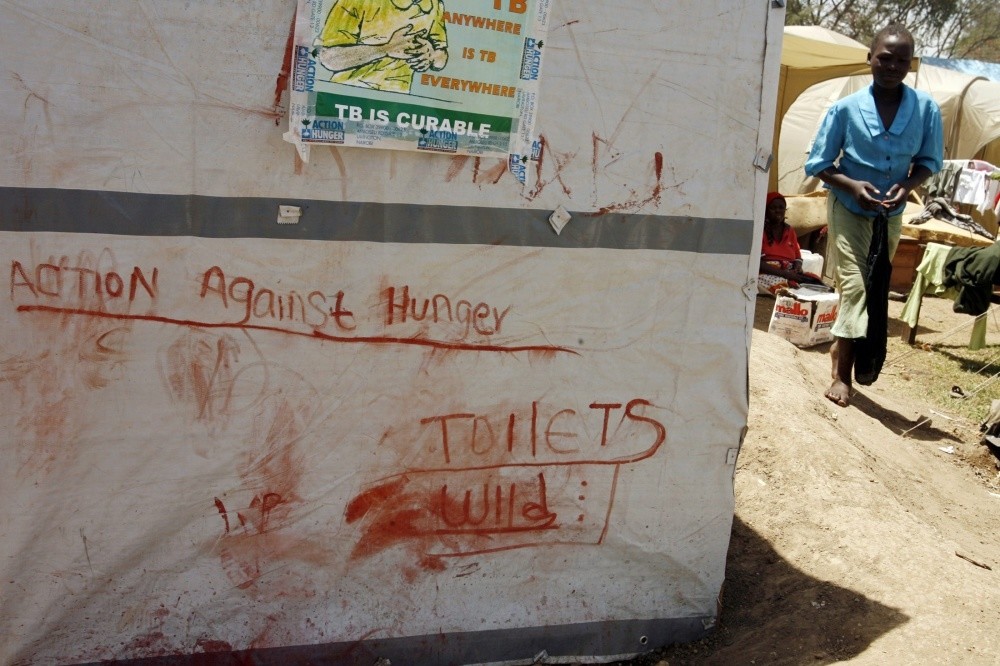 Christopher Kimani, a shopkeeper from Kibera, peers through a window from his store and looks on until the tourists vanish from sight. He told Anadolu Agency he is not against slum tourism as it shows that the district is safe. "We are associated with drugs and violence and also extreme poverty; the fact that they are here shows that we are also humans… "They appreciate their lives by viewing how bad life can be. Let them come and teach their kids good morals after seeing mine playing with sewage all day.
"Let them come and learn to appreciate water after seeing us with none," he added.
Speaking to Anadolu Agency was Barrack Muluka, an expert on East African affairs, who said although large sums of money were generated from the business, little or none goes back to alleviating poverty among the slum dwellers.
"That is like going to see animals in the park. It is inhuman to say: 'Let's go and see how people live in the slums.'
"This is a humanitarian crisis situation. Nobody chooses to live in a slum where, many times, the amenities are missing; you don't have water; you don't have lighting; you don't have proper sanitation or security and live in subhuman conditions," Muluka said.
"This is not like going to see a lion in its natural habitat… I think there is something wretchedly wrong with the tour firms that have decided to offer the slum tourism program; that is unacceptable."
Muluka said even though foreigners can help by donating funds, he believes Kenyans are in slums due to poor governance.
This is an issue which – if addressed – can help improve the living standards of people in slums unlike "the tokens of sympathy and empathy from outside as they take pity upon us and try to say that they are actually doing something for the slum dwellers.
"That doesn't ameliorate our situation in any significant way."
Muluka says what slum dwellers need is economic and social justice.
Despite efforts by Anadolu Agency to get comments from some of the tour firms concerned, none wanted to speak to us.
Just recently in July, US singer Madonna toured the slum. Simon Maina, a local musician, told Anadolu Agency he hoped her visit would help change the face of the slum:
"I hope that she enjoyed her 'poorism' and will work to change the lives of our people here in the slums."
.