"We're exposed to it every day of our lives from when we're born, but it's only been in very recent years that it's been studied outside of the occupational or industrial environment," Lee said. "There's preliminary evidence that it impacts neurodevelopment, our immune systems and our nervous systems."
Lee wants to expand that evidence and draw specific conclusions. If a child is living in an apartment building by a busy highway, and another is living in a more rural area in a very quiet neighborhood, how can researchers parse out discrepancies in their health outcomes? And how much of those discrepancies are driven by noise exposure, specifically?
"Noise is not distributed fairly in our environment," she said. "There are ways that we can make changes to improve those disparities, but nothing's going to be done until the data are collected and the evidence is out there. Once you have that, it's pretty clear the areas that need intervention."
Lee expects to finish collecting all the noise monitor data by this fall. The analysis of the both the noise and children's health data will take some time. She hopes to have study findings published within one year but no matter how long it takes, Lee said it's worth it.
"The end goal is environmental justice, however that may look, and collecting this data will help us fight for that in every way we can," Lee said. "If you ever see a noise monitor in a cemetery, a church, a public school or someone's backyard, you'll know the impact that it's having."
Though the Community Noise Lab is a fairly new addition to the School of Public Health, Walker and Lee are established collaborators. Lee earned her bachelor's degree in biology and a master of public health at the University of Connecticut, where her original interest was in noise through an occupational lens, born out of an interest in how jobs affect health. She researched public bus drivers and their exposure to occupational violence, then moved onto the hazards facing road maintenance workers; that introduced to her the world of noise pollution, where she met Walker.
Walker founded the Community Noise Lab, originally housed at Boston University. The pair spent three years analyzing noise pollution specific to Boston, such as concerts at Fenway Park or activity at Boston Logan International Airport. But since moving the lab to Brown in 2021, Lee said the scope of their research has shifted dramatically.
"Because Rhode Island is such a small, sweet state, we were able to expand our projects to the full state, rather than focusing on just one city," she said.
Lee also spearheaded another noise pollution monitoring project located on Peaks Island, just off the coast of Portland, Maine, and heavily impacted by tourism. In February — the off-season — she spent a week taking 5-minute measurements with the monitors, day and night. She returned in July — peak tourism season — and collected the same measurements, which will soon be studied to quantify the impact of tourism on the area's soundscape.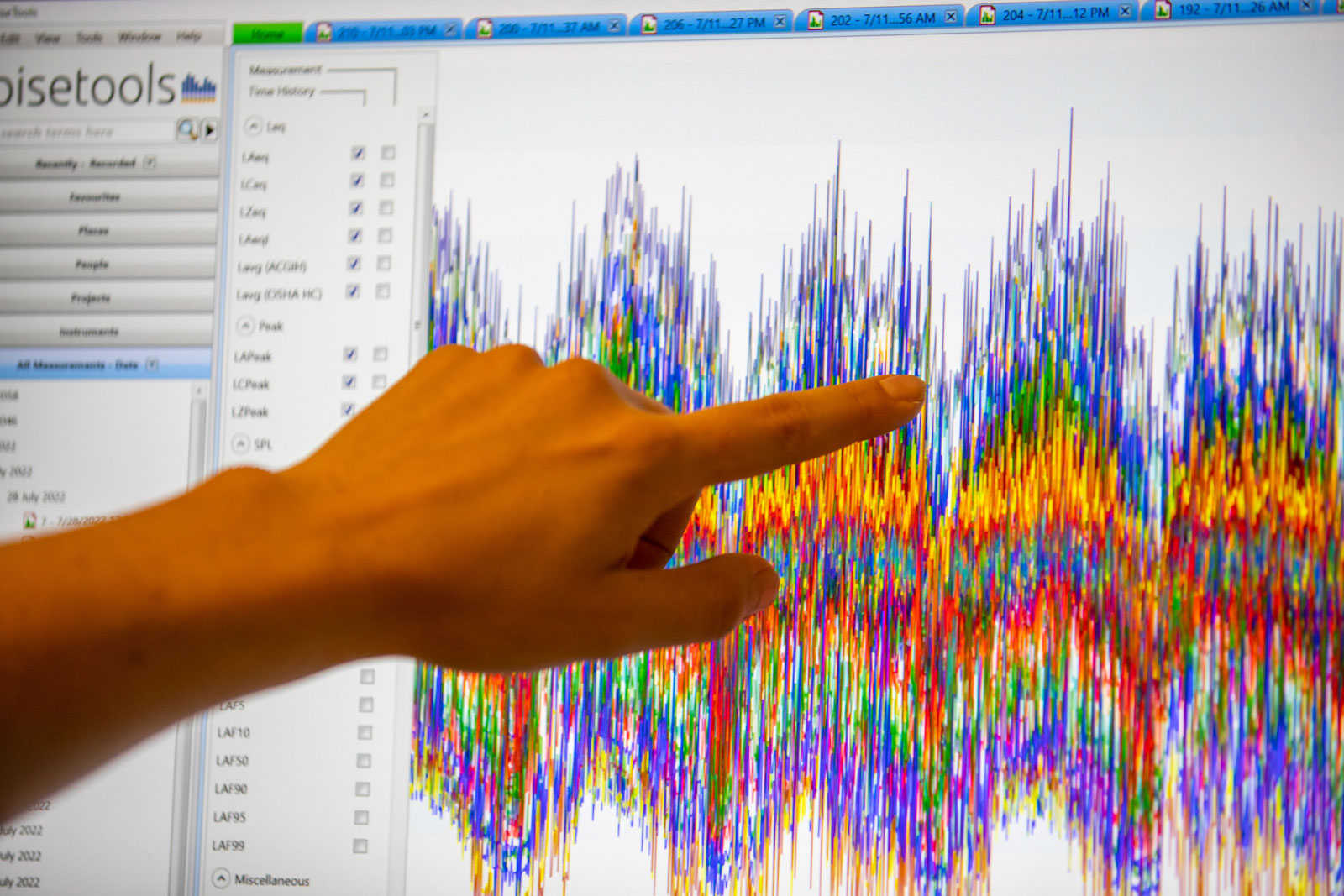 But it's not just the geographical area of ​​study that has expanded. In addition to noise, the lab also investigates air and water pollution, and is leading multiple projects in the deep South to grant highly motivated community college students in Mississippi research opportunities to analyze particulate matter and black carbon — sooty black material emitted from gas engines, coal-fired power plants and sources that burn fossil fuels — levels in their own neighborhoods.
The lab is also working in collaboration with The Piney Woods School, a historically Black boarding school in Mississippi. The Piney Woods high school students collect water samples from residents in Jackson, Mississippi, then analyze the samples in a mobile water testing lab. From that data, Lee and others will help the students create a spatial map to see how exposure to dangerous chemicals are unequally distributed across their environment.
She hopes that these experiments will not only inspire the students to pursue research, but empower them to speak up about closing environmental equity gaps.
"I have always felt that research should have an impact," Lee said. "It needs to be put into action. I am very passionate about research that has very close ties with actionable steps, so I'm super excited to be so close to making real change."