French-based hospitality giant Accor operates more than 5,000 locations—including Fairmont, Sofitel, Mondrian, SLS, M Gallery, and so many more hotel brands—in 110-plus countries around the world. Thus, it only makes sense that the execs at Accor, including chief sales and distribution officer Markus Keller, are uniquely positioned to have their fingers on the pulse of the hospitality industry, including travel and business tourism trends.Markus Keller, Accor's chief sales and distribution officer.Photo: Courtesy of Accor
One thing BizBash knows for sure is that "bleisure" travel is on the rise (we even heard so at Accor's Global Meeting Exchange in San Francisco back in July). The relatively new concept combines the concepts of business and leisure travel, with professionals wanting to attend a conference, but also wanting to bring their loved ones along with flexibility in the itinerary to relax, explore, and have family time. Perhaps the growing popularity of bleisure travel is a result of the pandemic shifting mindsets about the workforce, or maybe because it's cost effective for travelers.
To get the lowdown on the travel trend, we've turned to the pro, Keller. He's been with Accor since 2004 and held front line, senior management, and corporate positions in Sydney, Shanghai, Hong Kong, Singapore, Taiwan, and now Paris.
Keep reading to find out what bleisure means for the hospitality, travel, meetings, and events industries, plus what companies encouraging MICE travel can do about it…
What does the word "bleisure" mean to you?
Bleisure is the blending of business and leisure travel. People travel differently now—they leave home on Wednesday night and come back on Tuesday morning, giving them the full ability to work from a hotel or co-working space on Thursday, Friday, and Monday while taking advantage of the trip to enjoy the weekend .
Why do you think bleisure travel has risen in popularity so much recently?
Guest expectations have changed dramatically over recent years, with the need for alternatives to the traditional workplace setting being greatly accelerated by COVID. This has created a stronger desire for more authentic, personalized, and sustainable experiences that can be experienced not only far from home but also within local communities close to nature, and to the places where individuals live and work.
Domestic leisure travel has increased notably as changing work cultures and new modes of productive working have allowed people greater flexibility and the opportunity to work in different settings. This trend now sees people frequently commuting a few hours from home to discover new cities and locations where they can experience living as a local [with new] cultures, environments, and foods as part of their work week. This all needs to be facilitated and guided by hospitality providers who can instill guests with the confidence and inspiration to try new ways of working.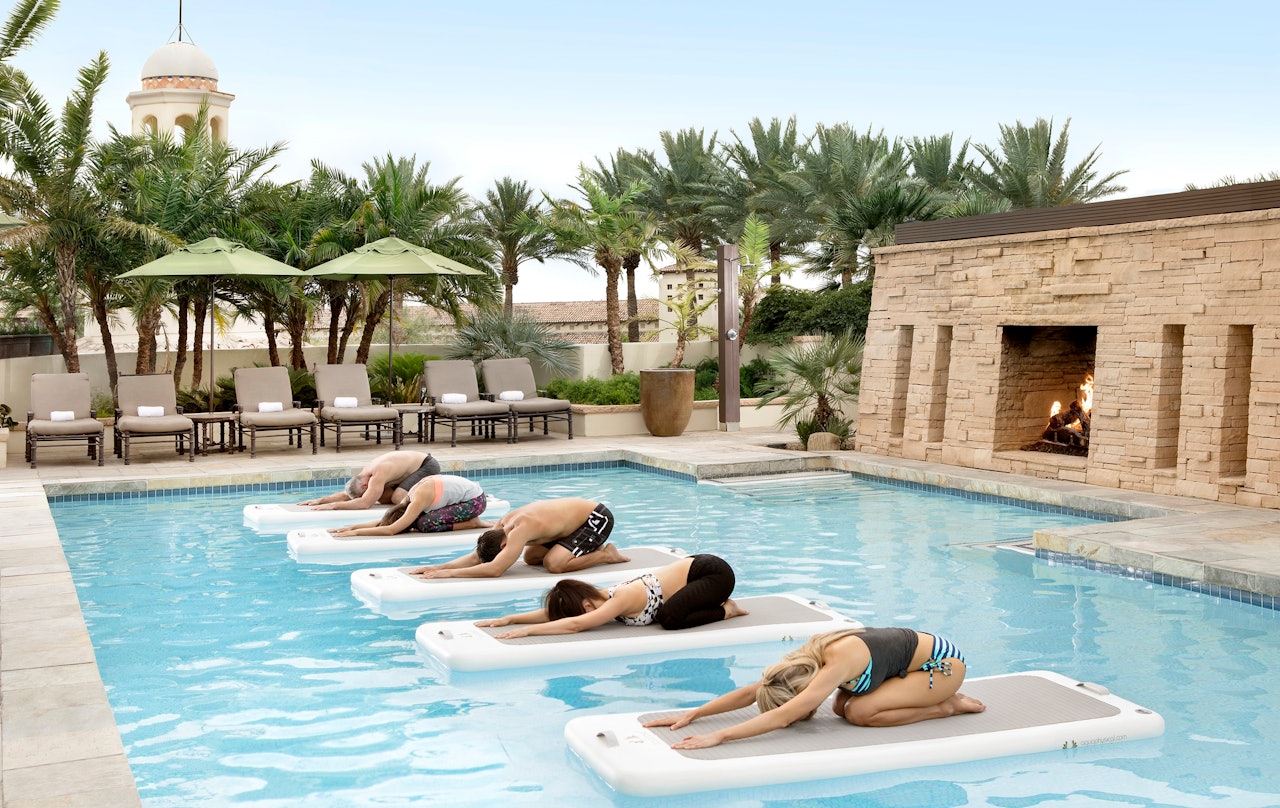 Accor's capitalizing on the trend with the launch of its "All-Inclusive Collection" that will incorporate culinary experiences, entertainment programs, and sporting activities.Photo: Courtesy of Accor
Another key driver of bleisure is the general growing demand for sustainable lifestyle options. Many, if not most, people care for the environment, and they want to travel in a more sustainable and responsible way. Naturally, this has created new expectations for the industry as demonstrated by the fact that 69% of travelers expect the tourism industry to offer more sustainable travel options, according to the WTTC 2021 Report.
This is where "augmented hospitality" can have an important impact. Even prior to the pandemic, Accor has provided varied offers in bleisure and workation, addressing the needs of nomad travelers who want to work from anywhere while making the best use of a hotel's available space.
Workspitality solutions contribute to more environmentally friendly workplaces with less traffic congestion, fuel consumption, and associated emissions.
What does the bleisure traveler look for that the traditional business traveler doesn't?
Career choices have evolved across the world, because of the pandemic further bringing into focus work-life balance, key talent traits, and hybrid working models. It has become clearer across the globe that people are looking for organizations that care more deeply about what matters to them as individuals.
Now, they are looking for what hotels can do for them outside of the hotel room. For example, access to museums, festivals, and restaurants. We need to inform them through the use of digital tools what they can do outside of the concierge service.
[To accommodate those needs,] Accor's concept of "augmented hospitality" offers clients the experiences and services to "Live, Work & Play" during travel—and in their everyday lives—with the best performing integrated hospitality ecosystem.
COVID may have accelerated the shift toward a hybrid office model, but Accor was already a pioneer in this space, having started powerful initiatives such as our hybrid meeting solution ALL Connect, in partnership with Microsoft Teams, plus a collaboration with WOJO co-working spaces .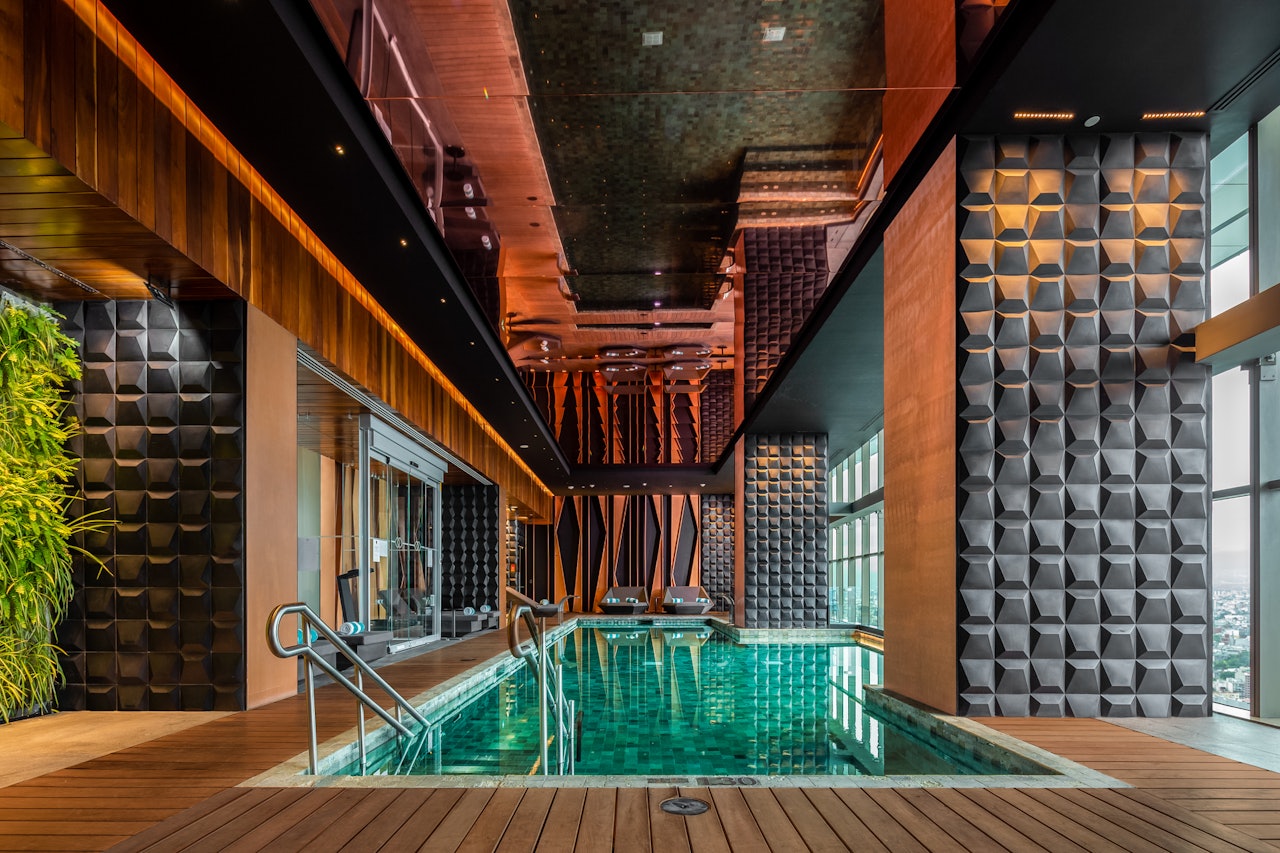 Keller pointed out that the rise of bleisure travel "has created a stronger desire for more authentic, personalized, and sustainable experiences." (Pictured: Sofitel Mexico City Reforma)Photo: Courtesy of Accor
With all this being said, are the days of traditional business travel over?
The value of human interactions and need for reassurance and relationships have been reinforced after two years of pandemic restrictions and uncertainty. So, to that extent, traditional business travel will still continue, but a share of the pie will go to mixed modes of travel or hybrid events.
With hospitality rooted in human values, we put people and human connections at the heart of our activity and are naturally committed to reconnecting with our clients and partners to meet their needs, reassure, navigate changing travel rules, and offer flexibility.
[As far as business travel statistics,] September will be key for the Northern Hemisphere with bookings shifting more from leisure to business segments. Current trends are positive, and we are getting closer to 2019 [travel figures]. We know that the corporate segment will perhaps never return to 2019 level due to Microsoft Teams, Webex, and similar tools, but the recovery has been strong, and there are large business events planned in the upcoming weeks.
[Into 2023,] it is possible there will be a few headwinds and uncertainty associated with the economy, inflationary pressures, and other costs—all of which are having knock-on effects to companies, which will want to keep some control of costs. However, it is clear that in-person meetings are better for nurturing company culture, client relationships, and making and sealing deals. They beat virtual contact hands down. So, the need to travel for business will always be there, and bleisure is likely to continue to evolve as individuals and companies find the right balance for themselves.
How do you suggest companies incentivize employees to travel again?
For the most part, few employees need motivation to travel again—it's in our nature to want to meet colleagues and business partners face-to-face. What we do observe, however, is companies encouraging employees to think differently about traveling, notably by combining trip purposes. Perhaps it's less frequent and longer trips, both for economic and environmental reasons. This gives way to the changing needs of travelers to be able to stay and work at distance in adapted environments, which feels more like home.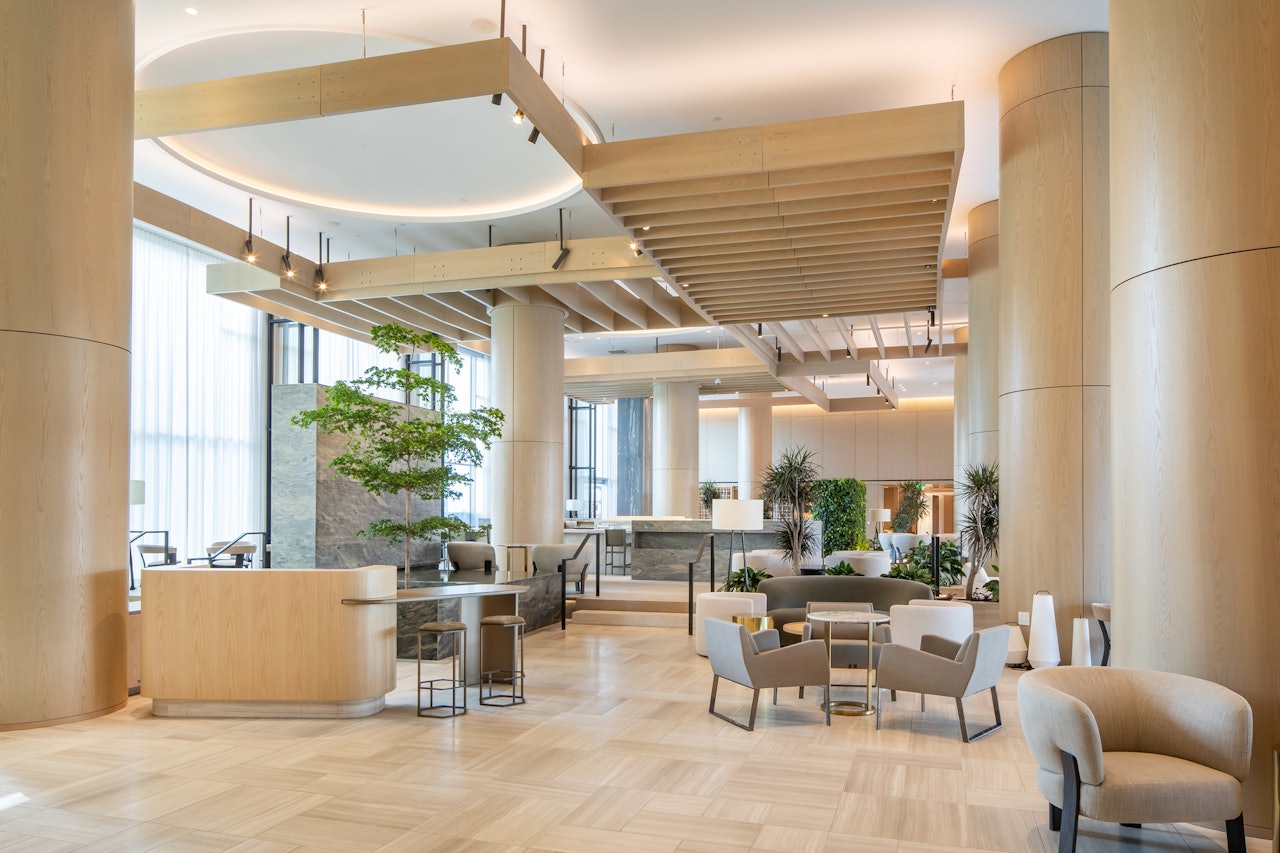 Keller told BizBash that bleisure travelers "are looking for what hotels can do for them outside of the hotel room." And it goes beyond hybrid working solutions to "access to museums, festivals, and restaurants." (Pictured: Fairmont Century Plaza in Los Angeles)Photo: Courtesy of Accor
Where is Accor seeing bleisure travelers most prominently right now?
The bleisure trend is taking off mostly in the Americas and Europe across a number of key cities, where we saw the length of stay increasing over the weekends to include business days on either side.
The usual suspects of London, Paris, and New York are particularly popular, but other major city centers in Europe and the Americas are busy and showing healthy forward bookings. The reason for this is a need to reconnect in person. Companies that had postponed meetings last year or before have re-booked in some cases twice, and are now able to proceed as travel restrictions have been lifted across Europe, Americas, Middle East, and Latin America. There are very few limits on the size of in-person meetings remaining today.
How is Accor accommodating the bleisure traveler?
Accor's expanding into the all-inclusive market with the launch of our multi-branded "All-Inclusive Collection." It's an attractive offering that will see the group [Accor] double down on this fast-growing segment by building upon the success of the Rixos brand, a leading global player in the luxury all-inclusive segment. The platform incorporates the key strengths of Accor's brands and leverages the group's leading market position in the luxury and premium segments.
Carefully curated entertainment programs will play a central role and will build on Rixos' expertise in children's clubs, fitness, watersports, as well as in programming for outdoor activities and MICE. The guests will be able to look forward to spectacular shows with breathtaking performances delivered by entertainers and multiple sporting activities per resort accompanied by world-class spa and wellness facilities.
This will be complemented by the exceptional quality and wide breadth of restaurant, bar, beach club, and nightlife concepts, creating unforgettable guest experiences.
Accor also recently launched this website dedicated to showcasing the extensive resort portfolio of the group across the globe, enabling customers to choose a resort adapted to family travel, as well as for other themes such as mountains, beaches, spas, or golf.
This interview has been edited and condensed.