The marquee is glowing again at Newberry's historic Tahqua-Land Theatre, following a series of mishaps that forced the Upper Peninsula landmark to close for more than two years.
Known for its Greek Mythology-themed decor, the theater reopened in July after a 10-month renovation, following its closing because of the statewide shutdown during the pandemic. During that time, long-time owner, Fred Dunkeld, passed away.
That might have been the end of the iconic theater, which opened during the Great Depression, but a new owner, Robert Goldthorpe, stepped in and launched a renovation that has preserved the integrity of the movie venue, says Andrew Rasche, executive director of Newberry Area Tourism Association and regional manager of Goldthorpe Enterprises, which owns a variety of businesses in the Upper, including lodging, restaurants and car washes.
"The theater is a marvelous part of downtown," Rasche says. "If you saw Newberry, you'd notice there's not a whole lot down here. There's maybe two stores left that are active any given day. Most of the businesses, they look like they're just kind of there. This gives some life to our downtown."
The theater has seen its fair share of closings and restorations over the years.
The theater was built in 1929 and opened the following year as the State Theater. With its beautiful woodwork, plaster and ornate lighting figures, the theater was a unique place in the Upper Peninsula. Initially, there was seating for 400 people and shows changed four times a week.
Dunkeld purchased the theater in 1972, while the building was closed and in disrepair. He spent a year cleaning, updating wiring and plumbing, painting and rebuilding projectors and installing projector equipment, reopening in 1973.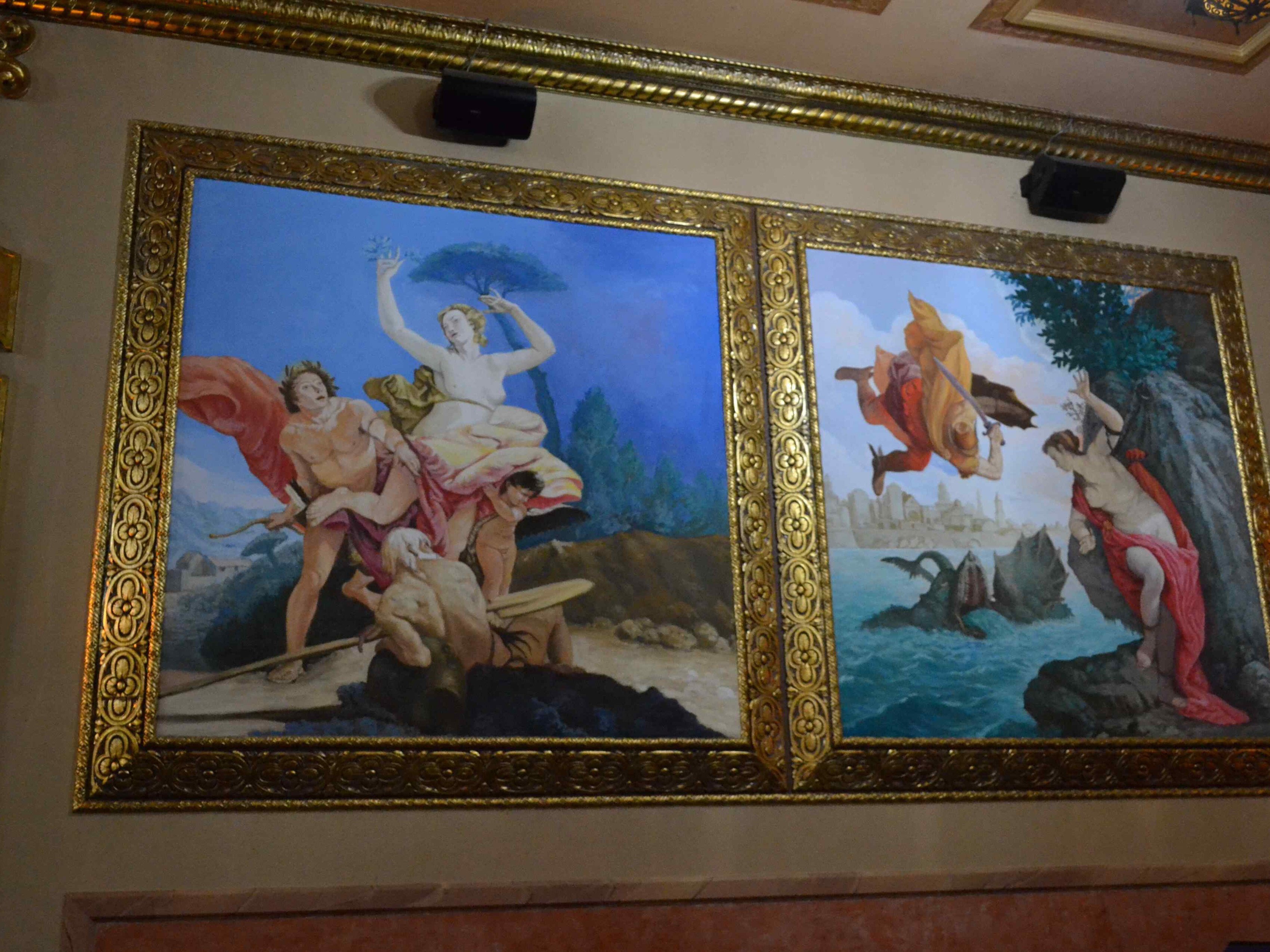 The Greek mythology paintings the theater has become known for.
In 2001, the theater closed again for updates as well as extravagant improvements. Italian artisans were brought in and spent nine months doing extensive renovations and redecorating. The theater reopened with real Italian stucco, hand-casted plaster moldings, and Greek murals at the entrance. State-of-the-art seating and new carpeting were installed as well.
"Fred did a really good job renovating the theater and keeping it open," says Sterling McGinn, a town historian and staff writer for The Newberry News. "There were times in more recent years when people wondered how long the theater would be open because everything was going digital."
The theater launched a fund-raising campaign to buy digital equipment and remained open. Probably major movies of most eras were shown at the theatre, says McGinn, who recalls school children being invited to the theater to see Christmas movies during the holiday season.
The Tahqua-Land Theater has long been a staple in Newberry, a village of about 1,300 people in Luce County in the eastern Upper Peninsula. Its reopening this summer was a big deal. Many people lined up at the door well ahead of the doors opening.
"It's important for the community to keep history alive," says Tammy Henry, executive director of the Newberry Area Chamber of Commerce. "We don't have a lot of options for indoor recreation in the area and that was one of the big ones. It's an important thing in the community."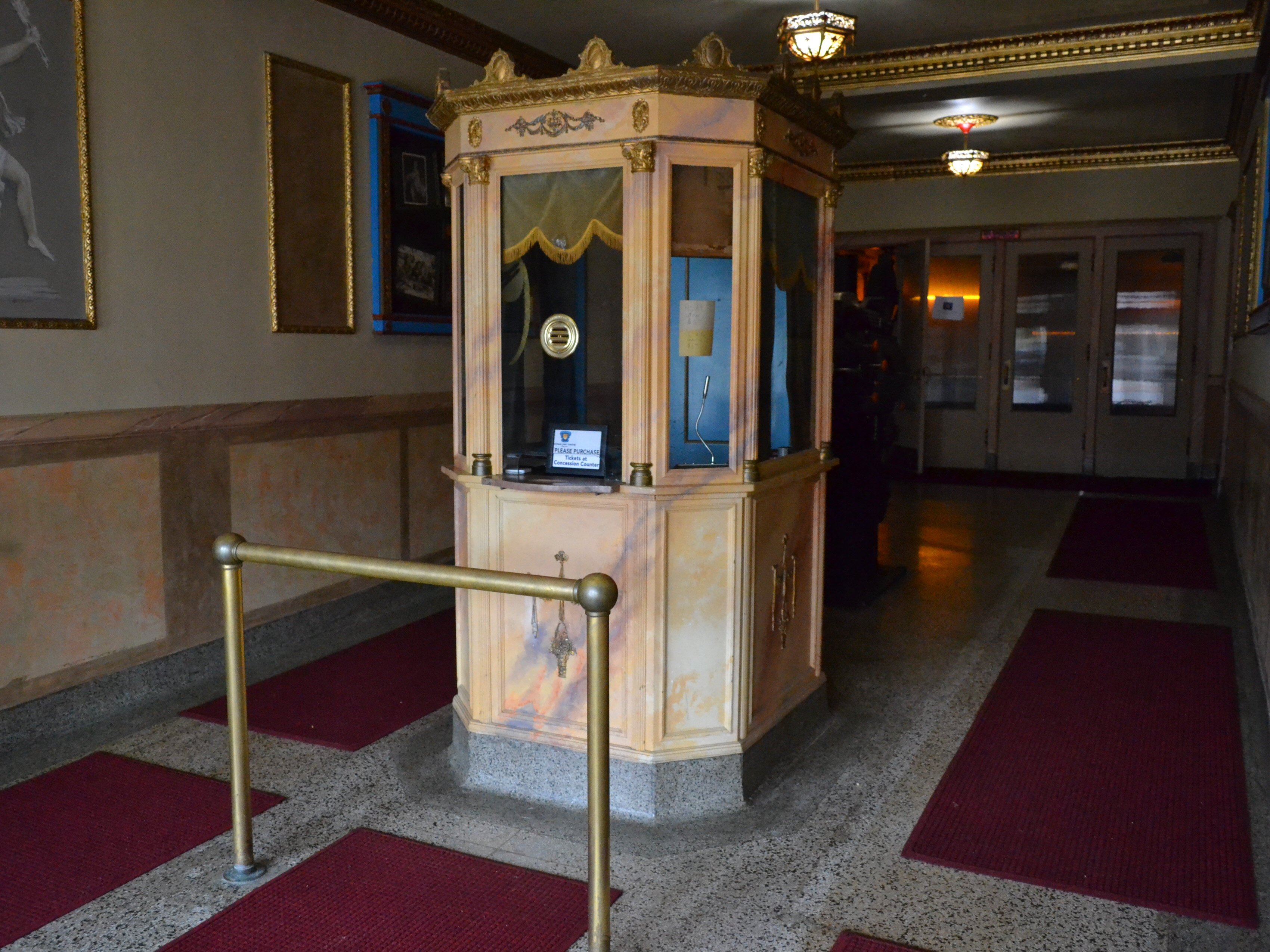 Beyond Newberry, the nearest theater is about an hour away in Manistique. Theaters in Marquette and Escanaba are equally farther. There is no theater at Sault Ste. Mary.
Unlike most modern-day movie theaters, which are multi-cineplexes with industrial designs, Newberry's theater is a single auditorium, seating 250 people, with a single movie screen.
"It is unquestionably something you wouldn't find in a big city," Rasche says. "This little theater that is just a comfy place for people to go into — it's got that hometown feel."
The theater also draws tourists "for the unique views that we have inside the theater," Rasche says. "The fact that it's been standing for close to 100 years now. This is a part of our history."
Under Goldthorpe's ownership, the theater underwent cleanup, staffing, stocking and digital screens were placed outside the theater for previews and information. Getting the projection system running again became quite an endeavor.
"One night we had a tech on the phone with us, walking us through how to open the whole projection system layer-by-layer, essentially to try and figure out how to make it work," Rasche recalls. "That was kind of a fun little experience."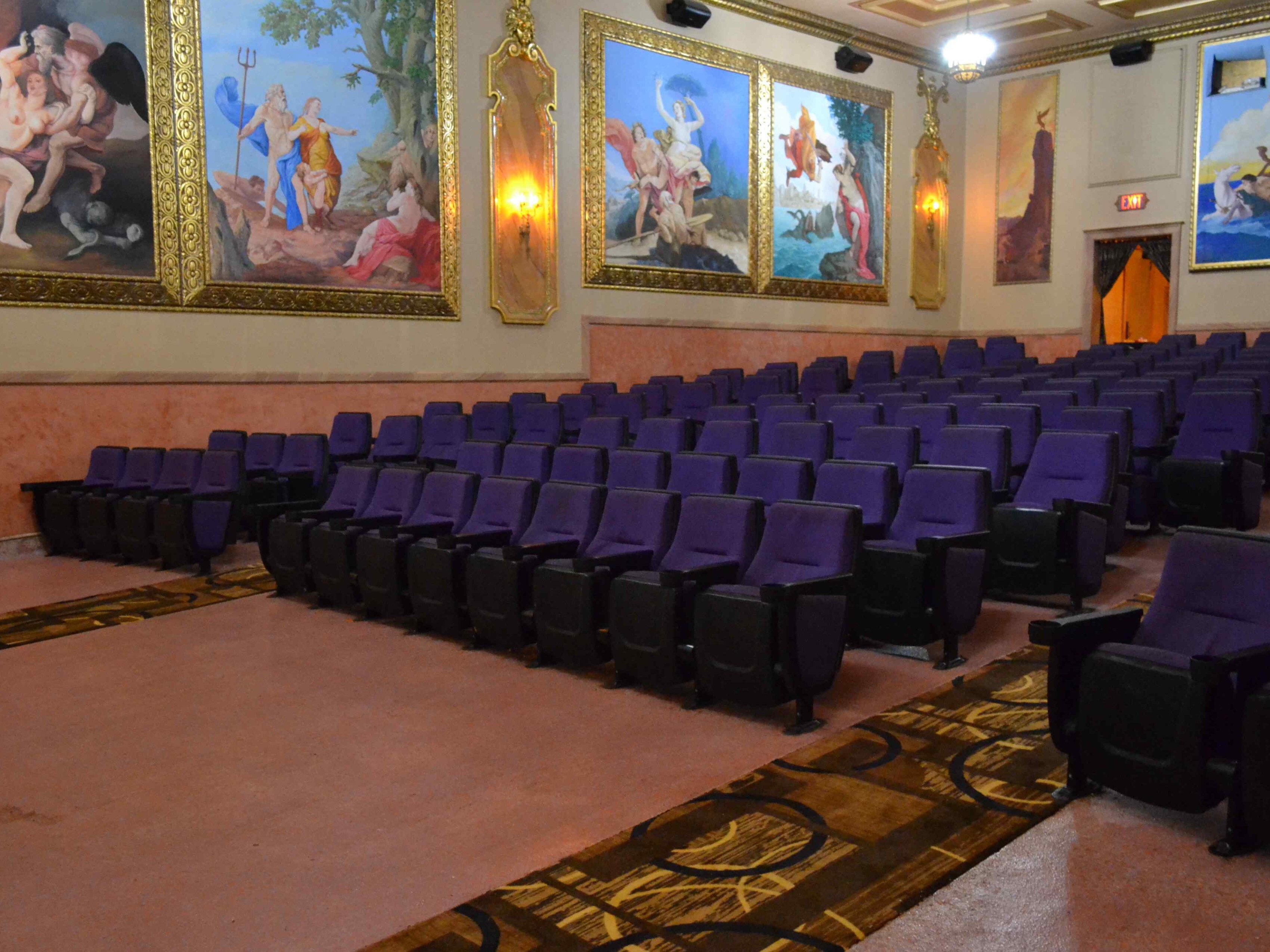 Robert Goldthorpe has lived in the area his entire life and is always working to improve it, Rasche says.
"In all the time that I've known him, he's made it his mission to try and make this a better place for the people who live here and make people want to come back here," he says. "It's a really wonderful thing to see someone so invested in their community."
Goldthorpe, he says, is well aware of the town's history and sees its potential.
"We don't want to be just another community or just another place to be," Rasche said. "We want to keep what makes us unique but at the same time, we want to bring the community into a more modern time for some things. It's tough when you're talking about innovation versus preservation. It's a real fine line that we have to follow."

.