Photo: A mural in Medellín's Comuna 13. Elephants are a frequent image seen in Comuna 13, as they represent strength and a reminder to honor the memory of its people's past.
There's no shortage of reasons to visit Medellín, Colombia's second-largest city, once the world re-emerges from the global pandemic. Among the highlights, the city is a laboratory showcasing what can work in 21st-century urbanism; offers access to spectacular mountains and historic towns; boasts a vibrant and welcoming culture to visitors of all backgrounds; is home to a thriving cycling scene; and showcases spectacular public art.
Comuna 13, a district on the city's outskirts, is also a must-see for how it offers a view of the country's troubled past and perspective on just how far the city has come in recent years.
Understanding Colombia's Past
To understand why Comuna 13 should land on anyone's itinerary during a visit to Medellín, an understanding of Colombia's history is crucial.
Here's the Reader's Digest version: After the assassination of a leading presidential contender in 1948, political violence soon spread across much of rural Colombia. Farmers and their families often found themselves settling in the mountains surrounding cities such as Bogotá and Medellín. The new, rapidly settled neighborhoods lacked any infrastructure, but that didn't stop Medellín from tripling in population between the early 1950s and early 1970s. Those same hillside communities became socially isolated, lacked any viable transportation that could take their residents to decent paying jobs in the city center, and — as too often depicted in popular culture — they were consumed by violence during the 1980s and 1990s.
One of the defining moments in Comuna 13's history, and that of Colombia, was Operation Orion in October 2002. The military incursion removed leftist rebels who dominated the district, but also terrorized over 100,000 residents who found themselves exposed to the crossfire, which injured hundreds and left dozens missing. In turn, that operation helped spark the rise of right-wing paramilitary groups who critics say at times still harass locals to this day. Reminders of that tragedy are apparent in the murals found throughout Comuna 13 today.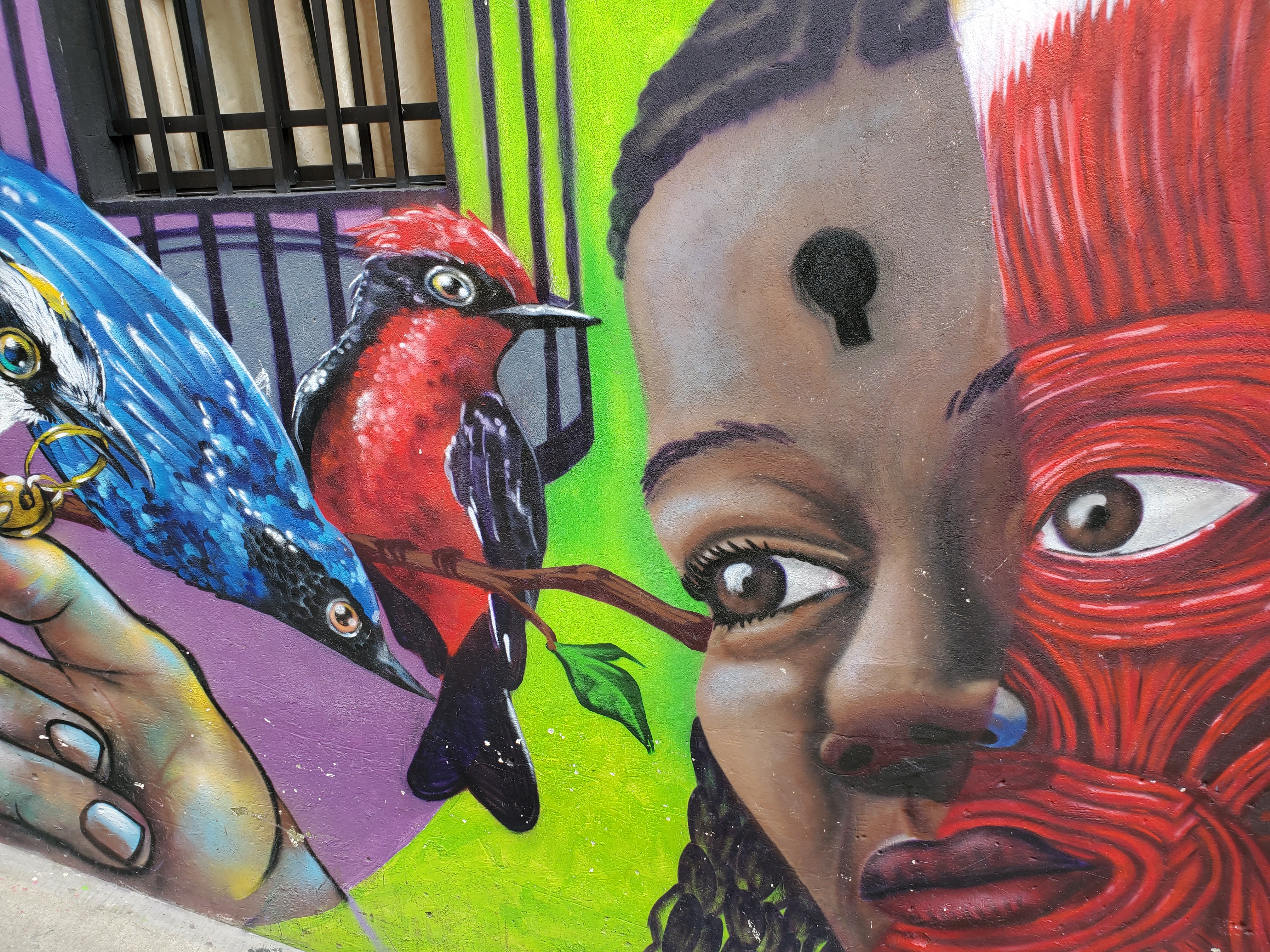 Fast forward to 2021, and while Medellín and all of Colombia still grapple with vast income inequality, poverty has decreased overall in the city and surrounding region of Antioquia. Medellín's crime rate, according to many travel writers, suggests that it's safer than many US cities, and the city of 2.6 million now has its share of shiny hotels, swank restaurants, big-box stores and shopping malls.
In recent years, one success Medellín's political leadership achieved is that hillside communities have become further integrated with the city. The local metro system connects to MetroCable, an aerial cable car system that ferries residents to and from such neighborhoods as Comuna 13. A 1,300-foot escalator, launched a decade ago, also helps connect residents to the rest of the city, avoiding traffic gridlock or a difficult trek up and down the neighborhood's streets. Neighborhoods once separated by the terrain and therefore dominated by rival gang factions are now linked by pedestrian bridges.
Visiting Comuna 13 today
The neighborhoods within Comuna 13 still have their struggles with poverty and other problems endemic in poorer communities. Yet Comuna 13 has largely reemerged as a vibrant community rich with a spirit of entrepreneurship, vivid street art, tempting street food and a history well worth learning.
Experiencing Comuna 13 is far from the voyeuristic "poverty porn" that has long revealed an uglier side of tourism, from the Harlem bus tours of the 1980s to the group trips still offered so visitors can witness some of the world's poorest neighborhoods today.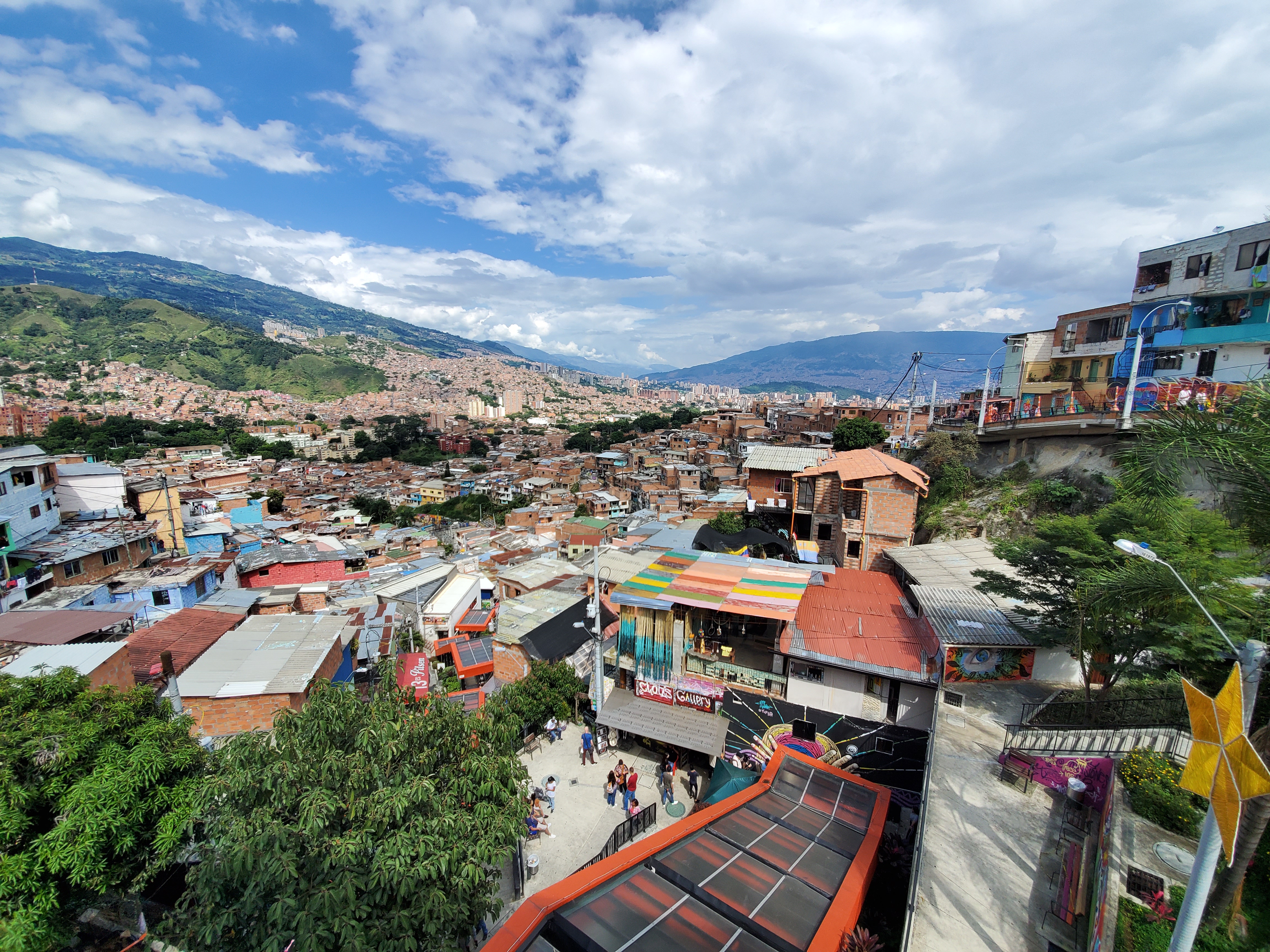 The first task is finding a legit tour, but thanks to websites and apps full of crowdsourced content like TripAdvisor or MeetUp, locating a stellar local tour guide shouldn't take long. The trick is to find someone who will take you to Comuna 13 via local public transportation. The tour I booked with the Comuna 13 Graffiti Tour group, for example, arranged to have our group of 12 meet at one of Medellín's central metro stations. Not only did that approach allow everyone in the group to experience the city's rail system, but the ride also gave our tour guide time to explain the context of the afternoon excursion. From our Metro stop we switched to a local city bus — yes, it was clear to locals this was a dozen gringos stepping off the bus upon their arrival at Comuna 13, but traveling on local transport felt far less intrusive.
During any tour of Comuna 13, common sense reigns. Face it, locals will know you're visiting, but be aware of how you conduct yourself and how and where you wield you camera. These tours have been ongoing for several years now, so the chances are high that you'll notice residents simply carrying on and minding their own business. For the less adventurous, there are plenty of cafes and venues with English-language menus and signs for restrooms. Yet despite the measures to make visitors from abroad feel comfortable, a tour of Comuna 13 is still a very local experience — the vast majority of tour guides not only live within Medellín, but were, or still are, residents of this district.
Local tourism, on locals' terms
While most tour guides will insist you don't wander too far off and use common courtesy when snapping photos, our guide gave us about a half hour at the end of the tour to do our own thing – within reason. That gave our group time to enjoy the views, buy local art, a freshly silkscreened t-shirt, or nosh on a palette, a frozen treat best described as a gourmet frozen fruity popsicle (and far better). A bar that offered spectacular views of the mountains surrounding Medellín also served up the best fresco de aguacate (avocado smoothie). Depending on where your guide takes you, there will be plenty of time to sample arepas (cornmeal cakes), Empanada's (savory turnovers) and plantains prepared in countless ways.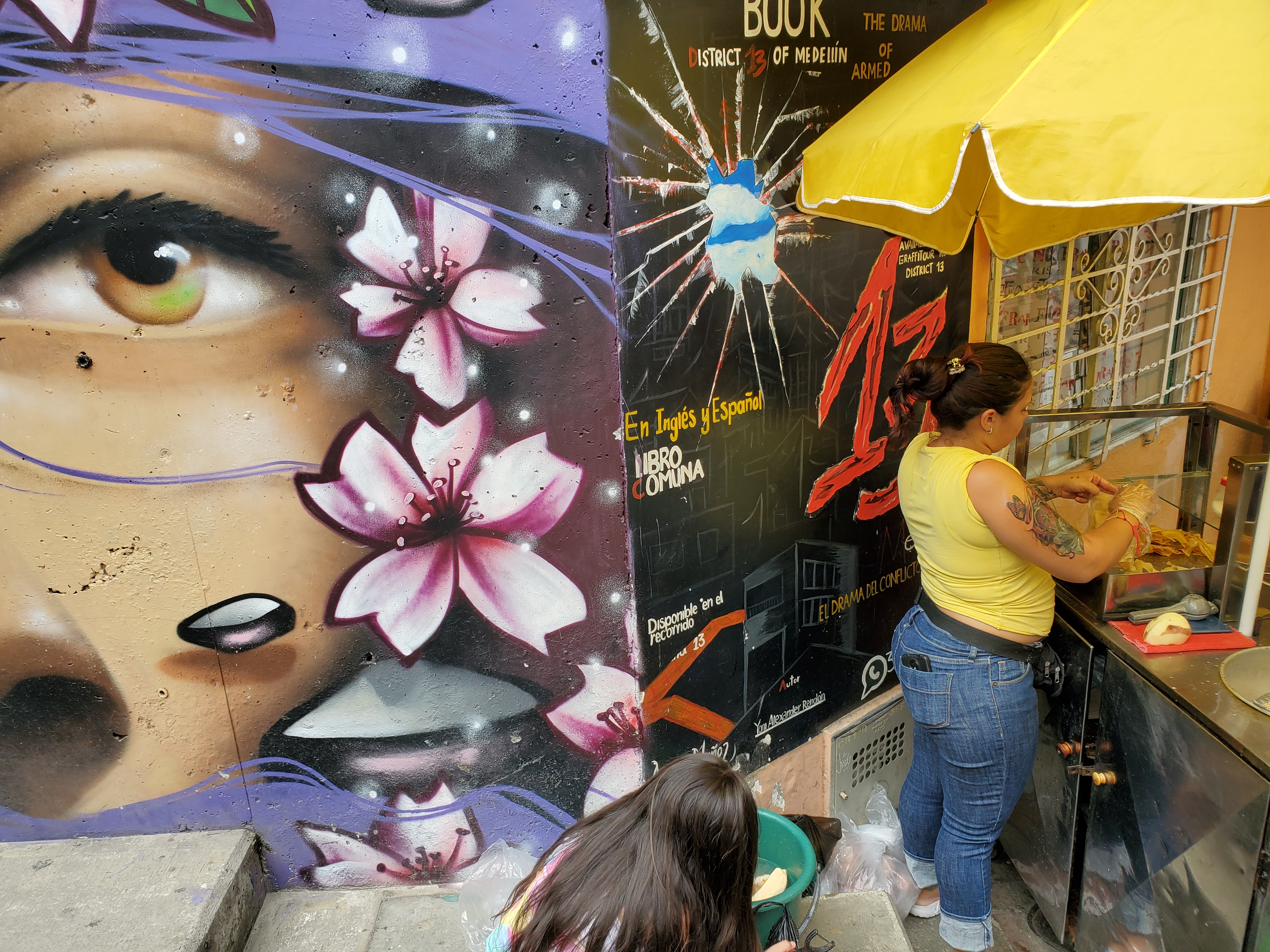 The ongoing transformation of Comuna 13 makes it a compelling case study in social enterprise. In addition to the street vendors, this community has also become a haven for artists, among them Chota13, the art of whom can be found on the sides of buildings and retaining walls. Art is also available for sale in various media, from wall hangings to sneakers. As more cities across the globe look to Medellín as a case study from which they could learn how to revitalize their neighborhoods, graffiti festivals and competitions also became regular events before the pandemic. Local businesses also benefit from social programs the city of Medellín has funded, including childcare and classes for skills development.
The problems many Colombians still confront daily haven't all gone away. Nevertheless Medellín, and Comuna 13, together offer plenty of lessons in civic engagement, showing that a blend of the right investment, strong local leadership and earning the trust and buy-in of residents can improve a neighborhood's quality of life and avoid exploiting its people . Touring Comuna 13 also shines new light on how tourism can be driving not by the urge to make quick buck, but by allowing people to tell their own story, on their own terms.
Image credits: Leon Kaye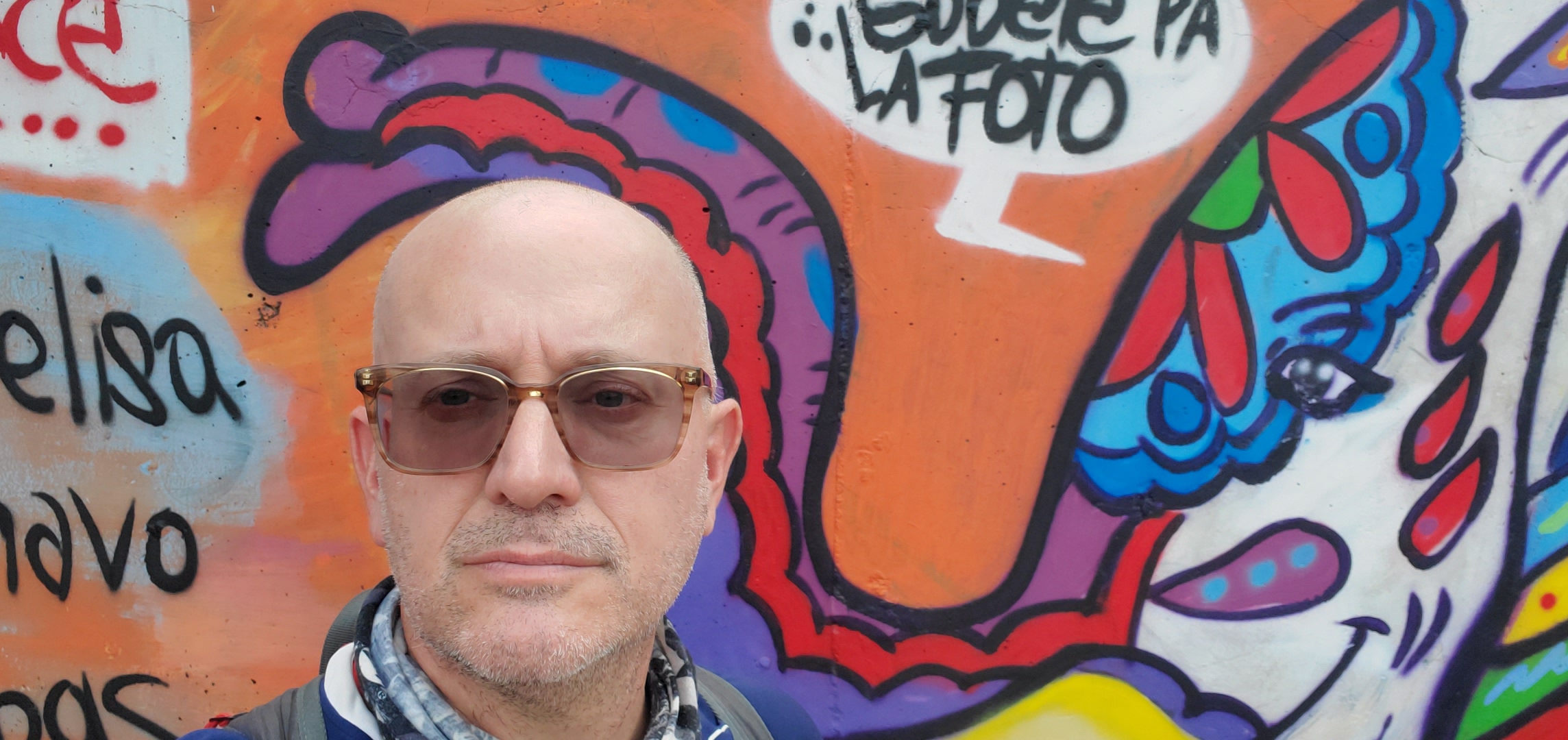 .