mission Iceland flashes space billboard
When Iceland steps in and voices out its travel plans, it's probably a sign to zip it and listen to what the country has to say. There have been progressive updates on space billboardsand designboom reported about flashing commercials using satellites here. Iceland joins the space travel venture, but not in a way that most are probably thinking.
Mission Iceland is the space billboard campaign of the country to remind people they don't need to leave the stratosphere to enjoy an out-of-this-world travel experience. Space tourism is looking into an estimated price of 125,000 USD for its flight ticket or a total of around 1,000,000 USD according to Iceland's campaign.

images courtesy of Visit Iceland (shared with designboom)
To give people an overview, that million dollars a few people are willing to spend just to get out of Earth can afford them hot spring adventures for five years, 15,000 fresh meals, all the cars they want to rent, whale watching for three years, 45,000 pints in pubs, 4,656,000 meters of ziplining over waterfalls and valleys, 89,000 cultural tours, go on 9,538 white water rafting tours, snowmobile on a glacier for 50,320 hours, and book 2,000 flights, all in Iceland.
If people want, they can even buy their own Geyser (unfortunately, Mission Iceland is just kidding, but still, that amount of money can take visitors more than a hundred of roundtrips to and from the geysers in Iceland).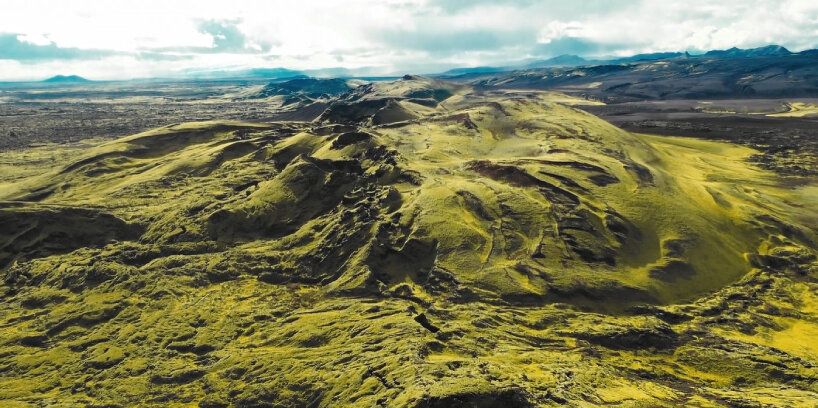 the campaign encourages space tourists to consider iceland as an alternative
Iceland is better than space
Launched from Iceland, the small space billboard has a big message: Iceland. Better Than Space. MissionIceland seems to not have any of the space exploration agendas. It's encouraging space tourists to consider the country as an alternative.
To be fair, Earth has a lot of undiscovered wonders, and Iceland treasures some of them. Instead of flying to outer space, Iceland is offering itself as a maze to explore, presenting its seven geographical areas, each one different from the others, for the public to unearth.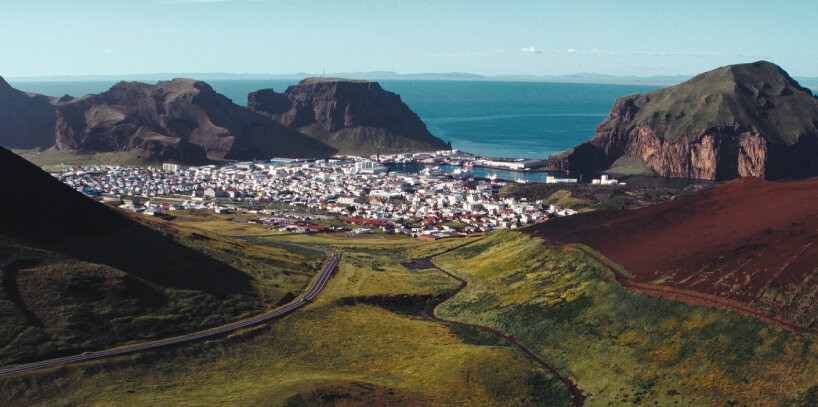 iceland treasures some of the world's wonders
Sigríður Dögg GuðmundsdóttirHead of Visit Iceland, comments: 'Our message is simple: you don't need to leave earth to have an experience that is out of this world. There are otherworldly adventures to be found right here in Iceland, where you can enjoy the same lunar landscapes that NASA astronauts used as a training ground before the inaugural spacewalk.'
In the accompanying video of the space billboard, a man wearing an astronaut suit can be seen reading a book on how he can spend 15 minutes in space (this is the typical duration space tourism offers). He realizes that instead of spending his time reading up on what he can in space, he can just ditch the suit and wear the one from Mission Iceland, step outside of the lounge area, and be in nature with the country's natural and breathtaking landscapes.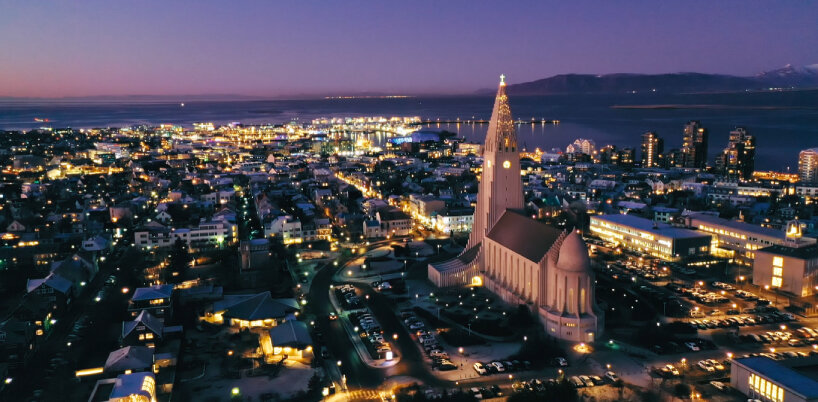 Hallgrimskirkja in the campaign
Space billboard was launched via electronic tablet
The team of MissionIceland has conducted its own study about people who are interested in space tourism. Their findings reveal that nearly half the US population (42%) believes that Iceland offers scenery better than they could ever imagine experiencing in space. Then, six out of ten people nationwide believe that the landscape of Mars will have red rocks (64%), volcanoes (24%), and black sand (19%) – all of which can be found in Iceland.
From these numbers, Iceland went forward with its campaign, publicly inviting space tourists to visit the country for a fraction of the cost they will spend shooting themselves out of the stratosphere and help reduce the carbon footprint while enjoying unlimited oxygen, fresh food, and maybe even a geothermal spa or two.